ads
Eyes in the Sky: Coimbatore Traffic HD Camera to Capture Number Plates
Vijayan Sankar (Author)
Published Date :

Jun 02, 2019 10:04 IST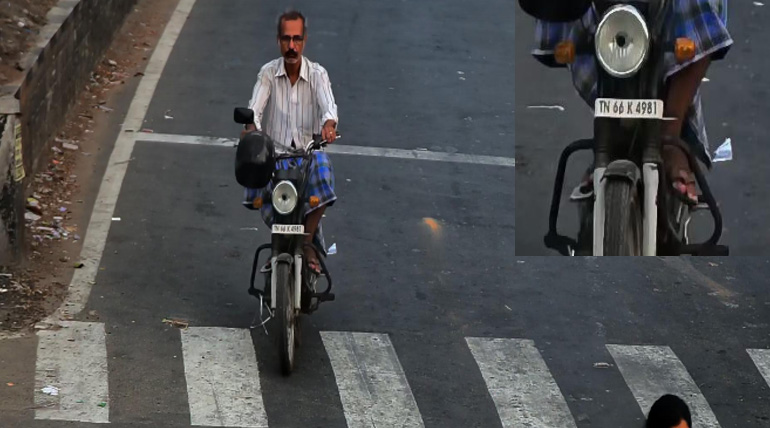 Be aware of the eyes in the sky when you violate traffic rules in Coimbatore: If you are driving your bike on the arterial roads of Coimbatore without a helmet, you will probably end paying a fine of Rs. Five hundred. Many wonders that no traffic police caught them or seen them without a helmet. But there are eyes on the sky now that watch all the ways in Coimbatore. It is not the only helmet but for all traffic violations even during night time. If you do not stop for a red signal during the night due to lack of traffic and no traffic policemen, still you have to pay the fine.
What are the eyes in the sky? Eyes in the sky are the high-resolution CCTV cameras fixed in all the significant parts of the Coimbatore city. They have the precision of finding out the Vehicle number even during the night. Hence any violation of traffic rules by the Coimbatore citizens will end up with a fine.
How do the traffic police collect the fine? For any traffic rule violation, you will be visited by the concerned traffic police soon. A notice will be issued to you of the date and time of you violating the traffic rules. Then they will issue a chalan for a fine as per the traffic violation. If the fine not paid, the vehicle will be seized by the police and taken into their custody.
How are Coimbatore citizens taking this initiative of the traffic police? Many people feel it is a significant step to stop traffic violations which may save lives. Also, any crime in these areas will be reduced due to the high-resolution CCTV fixed on all the corners. But others feel that it is a burden as the police come to their home and collect the fine. And also many people would have sold the vehicle and still have their name in the RC book. For someone's mistake, they have to face the difficulty of explaining to the traffic police.
But traffic rules have to be followed, and if not life of innocent people will be lost. Hence this move by the Coimbatore traffic police is an excellent step towards the safety and security of Coimbatore people.