ads
Firefox and Google Chrome Browsers Extensions Hacked Millions of USERS Data
Nisha Gowri (Author)
Published Date :

Jul 21, 2019 17:31 IST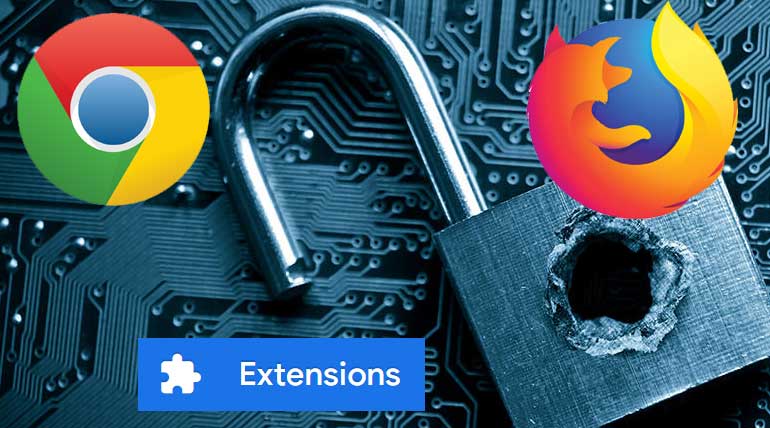 Firefox and Google Chrome Extensions are not Safe and leaked millions of Users Data
Is our data safe? Our data is nowhere safe and they are very costly. Data security is the most discussed topic on the global level. For the past two years, every news channel has something to tell about the data breach.
World's Governmental organisations are intensely working to bring protection measures. Is it easy to protect all the data in the era of internet of things?
It was unbelievable to know that through extensions of Chrome and Firefox millions of users data were leaked. Uses data were leaked to a fee-based company called Nacho Analytics.
The data received by Nacho Analytics gives unlimited access to any website analytics data.
What does the data contain?
Data contains everything. In fact everything about a person's life. It has a browsing history, tax returns, medical records, credit card information and any other sensitive data in the public domain.
Billing invoices, business documents, and presentation slides also add to the content of the data. All these most important data are hosted on Microsoft, Onedrive, intuit.com, and other service providers.
The extensions that we use for ad blockers etc were well used to take away millions of data of consumers while using Chrome and Firefox.
How costly is our data?
An independent cybersecurity researcher Sam Jadali's report was released in Ars Technica. The report reveals that the data is purchased for a minimum of $10 to a maximum of $50.
What made of a data very costly? This sensitive data finds its way to the home and business surveillance videos. They are hosted by Nest and other Security Services.
The report further discloses that 8 browser extensions have leaked very sensitive personal data. The data contains vehicle identification, numbers of recently purchased automobiles together with the names and address of the buyers.
Is even this in the public domain?
The public domain even has patient details, Facebook messenger attachments, travel itineraries, Facebook photos, and even private is in the public domain.
How vulnerable this makes the users? Potential law implementation of it after knowing the basic right has become very important in this technological world.
What are browser extensions?
You already know what is a plugin or add-on. This extension will help us to install and run an additional functionality. As a protective step, Google and Firefox have said that the extension has been disabled in the consumer's browsers and are not available for download.
So is it like, the consumers who are downloading the extensions in their system are vulnerable to this data leak? It is not like that. Your information can be leaked even if you have not downloaded any extensions.
The information that you share with the other people you interact, may have and extensions on their computers and that could lead your data. So ultimately no one is safe
Nacho Analytics
This web analytics provider promises people to let see anyone's analytics account to provide real-time web analytics for any website.
Moreover, the company charges $49 on a monthly basis per domain to monitor the top 5000 most widely trafficked websites.
What the consumers should do now?
The experts suggest the consumers delete all the browser extensions that they have on their system and uninstall extensions they used in the past.
It is fair enough to share and save your friends and family to not be vulnerable to data insecurity.
Firefox and Google Chrome Browsers Extensions Hacked Millions of USERS Data