Google Cardboard VR Open Sourcing, Discontinued VR SDK
Anusha Sathish (Author)
Published Date :

Nov 07, 2019 13:15 IST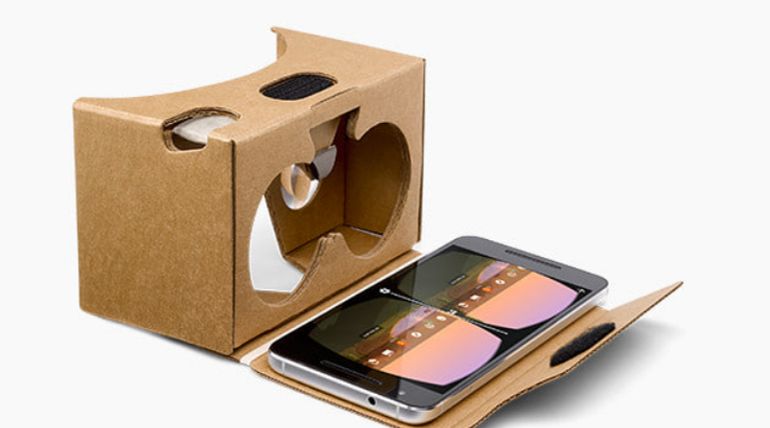 Google's VR-discontinued, cardboard open-sourced, the rhythm is balanced.
Google let out the information that it will open-source the software of the cardboard from Wednesday. Cardboard is an application that turns any Android phone or iPhone into a virtual reality viewer, and in turn, seeds fun amongst viewers inexpensively. However, it gives the simplistic experience of VR and could not match up with the full-fledged VR goggles like Oculus, Gear VR, or Vive.
This move of open-sourcing the cardboard came at the back of Google's discontinuing the daydream VR program. The step will let the developers continue to build virtual reality experiences and provide cardboard support to android phones and iPhones.
The daydream VR program has not satiated the expectations, Google said, and it would be discontinued. The cardboard headset is built with low-cost lenses and folded cardboard. Since Google has made the cardboard experience open-sourced, the company's mobile virtual reality offerings are further lowered down.
However, "We think that open source model with additional contributions from us is the best way for developers to continue to build experiences for cardboard," said Chen, Product Manager, AR, and VR. The idea was to pair the economical headsets with high-end phones like Google's Pixel line.
The project's tools give APIs like head tracking, lens distortion rendering, and input handling; hence, the dependency with the Cardboard app for viewer pairing is not required for the developers, which makes the coding for them simple.
With this cardboard experience, the phone screens would be very close to the user's eyes, and these would trick their brains into believing that they are in the super-digital era. Google also shared its future of focusing on emerging Augmented Reality technology, which would give a real-time experience of viewing computer images.