ads
JIO to charge 6p/minute to the other network outgoing calls
Anusha Sathish (Author)
Published Date :

Oct 10, 2019 12:36 IST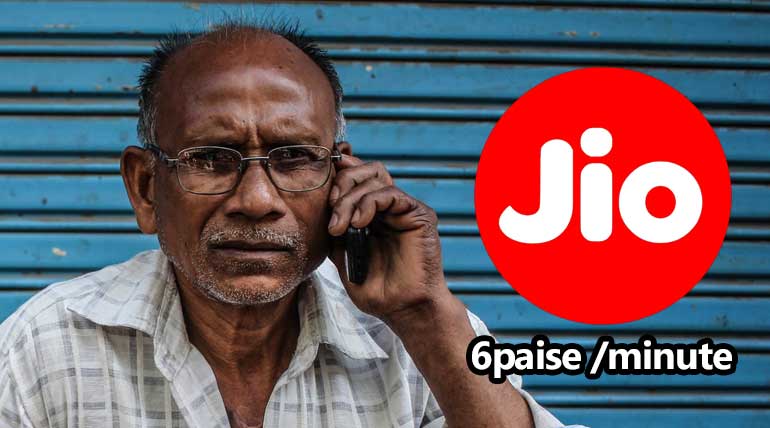 JIO to charge 6p/minute to the other network outgoing calls: There is a huge uncertainty prevails with respect to the sunset clause for call termination charges due to the telecom operators' regulatory hiccups and the timeline to terminate the charges.
As of now, the telecom authorities have finalized that from January 2020, the termination charges will be withdrawn. But not sure whether it will be implemented as promised. JIO is forced to implement 6p/minute to their users making calls to another network.
This is the Interconnect Usage Charges (IUC) (6p/minute) paid by JIO hitherto to their rivals for phone calls made by their users to another network.
Since data and 2g voice calls are free, the network landed up with 25-30 crore missed calls, especially from Airtel and Vodafone's idea. JIO should pay 6p/minute for interconnection usage charges but still managed to keep the other network voice calls free.
Value addition to their customers was the purview under which JIO was capable to move on till now, hoping by January 2020, IUC charges will be scrapped. But after the announcement made by TRAI questioning any revision is expected in IUC charges or any deferred date is being looked forward; JIO was reluctantly under pressure to decide on the other network charges.
It's going to be a boon for other network operators as a portion of JIO customers will reconsider their networks thinking that JIO has reneged the promise. The psychology of the people could be monetized by the other operators.
JIO also said that this tariff of 6p/minute to other networks will be in existence till TRAI scraps the IUC charges. However, the cost incurred due to IUC top-up voucher now, will be compensated by additional data nullifying the expenses.
This 6p/minute move was effective Wednesday October 9th. Mukesh-Ambani led Reliance laid its base through oil and petrol and has grown to this level. When you reverse the letter and read, it would sound JIO. The company forecasted that the oil will be the future and invested and yielded returns.
The company in 2010 forecasted data will be the future and invested in data around Rs 1,50,000 crore. It has invested Rs 1500 on every internet user in India. When the user pays back just Rs 1500 the breakeven will be achieved.
JIO has gone to the nook and corners everywhere in India. It has spent around Rs 13,500 crore as IUC charges until now. Now the 6p/minute move brings cheers in other operators' faces. It might bring an end to the price war but to what extent is a million-dollar question.
JIO to charge 6p/minute to the other network outgoing calls