Key Purpose Of MyGov Digilocker Services For Whatsapp Users
Sophia Loren (Author)
Published Date :

May 26, 2022 16:40 IST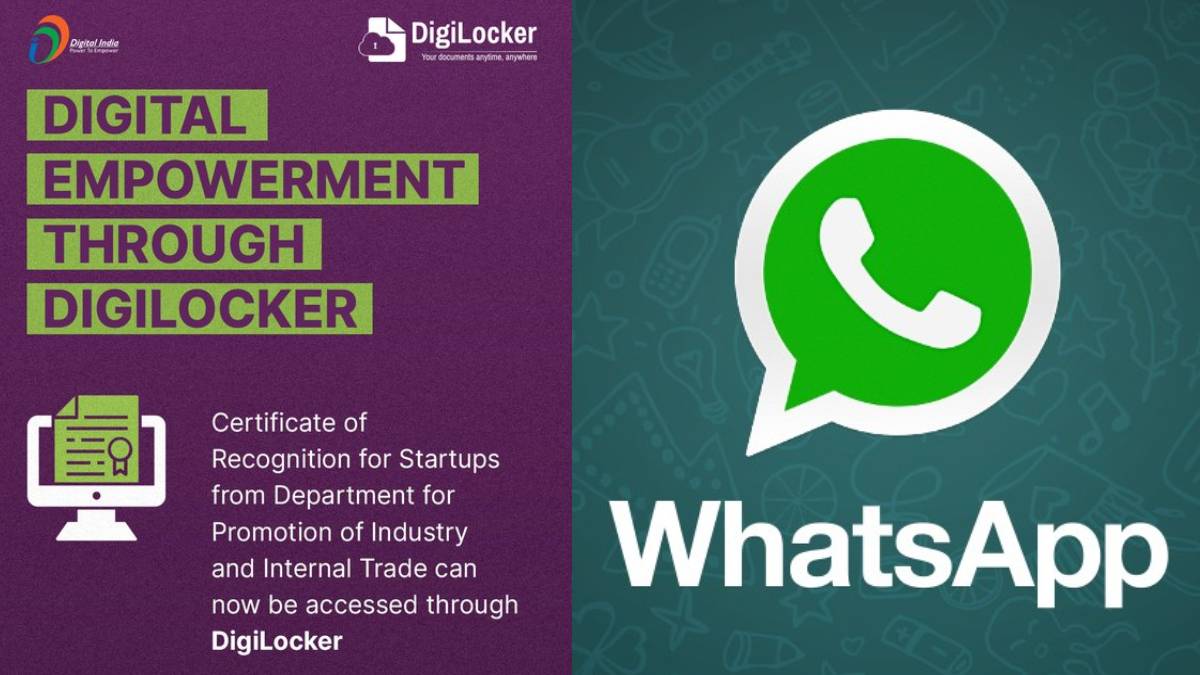 WhatsApp now allows you to download important ID documents, such Pancard, Driving License, RC, Aadhar etc. This can be done via Digilocker services. Digilocker services are coming on WhatsApp. The government has announced that users can now use the MyGov Help Desk on WhatsApp to access the Digilocker service provided by the government.
The MyGov Help Desk on WhatsApp aims to make managing government services easier. MyGov has partnered with WhatsApp to offer the new Digilocker services. WhatsApp now allows users to download phone cards, driver's licenses, vehicle registration certificates, etc. Digilocker services can be accessed on WhatsApp using +91 9013151515.
For this, WhatsApp now gets the MyGov service. This new WhatsApp allows users to retrieve important documents on their smartphone without going to the Digilocker app or website.
One of the major policies announced by the Central Government is the Digital India Policy. India Digital India policy is moving forward at various stages. Accordingly, the Central government has now introduced the Digi Locker application, which allows the public to secure their sensitive documents digitally. Steps are being taken to make this application accessible through WhatsApp.
Digilocker allows Indian citizens to access their original documents anytime, anywhere. The documents uploaded and stored in it are legally equivalent to the original documents. Abhishek Singh, CEO of MyGov Services, said that the provision of Digilocker services at MyGov Helpdesk was a step towards improving and providing people with easy access to essential services through WhatsApp easily accessible platform.
It is said that more than 100 million users are registered in Digilocker, and more than 5 billion documents are scanned and stored. Approved by the Indian Ministry of Transport, Digilocker allows traffic cops anywhere in the country to display digital copies of their driving license, two-wheeler insurance or RC.
Similarly, MyGov Helpdesk is the Government of India's online chatbot/help desk for public services on WhatsApp. With new features like Digilocker, the MyGov chatbot on WhatsApp aims to create a comprehensive administrative support system for citizens to access digital content resources and essential services.
It was last launched in March 2020. It was known as MyGov Corona Helpdesk on WhatsApp when Corona was active. It helped to download the bookings and the vaccination certificate for the vaccine.