Payment apps spend hefty amounts on cashback to lure customers in 2019
Anusha Sathish (Author)
Published Date :

Nov 01, 2019 16:30 IST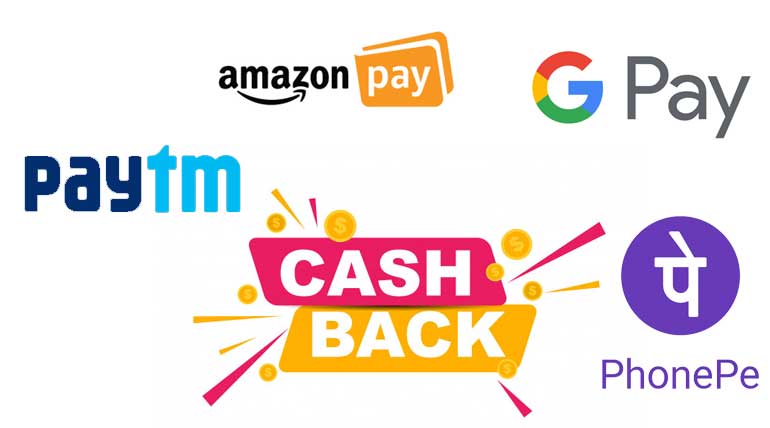 Payment apps spend hefty amounts on cashback to lure customers in 2019: "Payment as a service" provided by the payment apps in addition to simple and user-friendly spend close to one billion dollars in cashback, discounts, offers, and advertisements. Online shopping, utility bill payments, and money transfers fetch cashback and offer to the users, and the apps are spending exorbitantly on the same.
From the annual filings of the companies, it is reported that the top four companies like Paytm, Phonepe, Amazon Pay, and Google Pay spent around Rs 7050 crore in advertisements and cash backs. The spend is doubled compared to the previous fiscal year, which was recorded as Rs 3400 crore. All these are done to attract a large share of users and gain market share.
One of the EY leaders reported that payment business will not be profitable as a standalone business, but if a good payment experience helps to increase the proportion of completed transactions, in the long term, it is going to yield profits. But the four companies have not commented on anything on their business plans.
Paytm spends the most in absolute values, but as a percentage of the business, it does it is less. It is said that 47% of expenses Paytm incurs is for promotional and advertisement activities. Similarly, Phonepe spends 60% of total expenses of Rs 1296 crore on the advertisement, cashback, and promotions. Google pay spends around Rs 1028 crore in the advertisement, promotional, and other expenses.
Unified Payments Interface (UPI) services since its introduction in 2016, have become popular amongst the users and payments done via this platform has surged a lot. In FY 2018, 5.4 billion transactions of Rs 8.6 lakh crore have been recorded through UPI while in this fiscal total of 5 billion transactions worth Rs 9 lakh crore through bank to the bank payment network.
The top players are vying to gain market share. These are nascent services and should earn the trust from the public. Hence the only way to attract people is through cashback and discounts. The revenue earned by the four payment apps is Rs 5150 crore in Fiscal Year 2019. Losses filed by the payment apps also doubled, recording Rs 7028 crore.
The question intrigues in everyone's' mind is about the feasible options of profits. Since UPI does not charge anything for Peer to Peer (P2P) transactions but a little for Peer to merchant (P2M) transactions, the apps are at this point of time not able to make profits. Instead, by attracting more people and the data gathered by means of the same helps the algorithm pattern analysts to discern some relations.
This way, the monetizing happens. Also, by attracting more customers to their platform and selling third party products in a longer run fetch profits. But as of now, the financial technology companies does not earn any profits but only recording losses increasing their revenue prospects.