Pre-Register Mario Kart tour to start its courses from 25th September
Vijayan Sankar (Author)
Published Date :

Aug 27, 2019 13:06 IST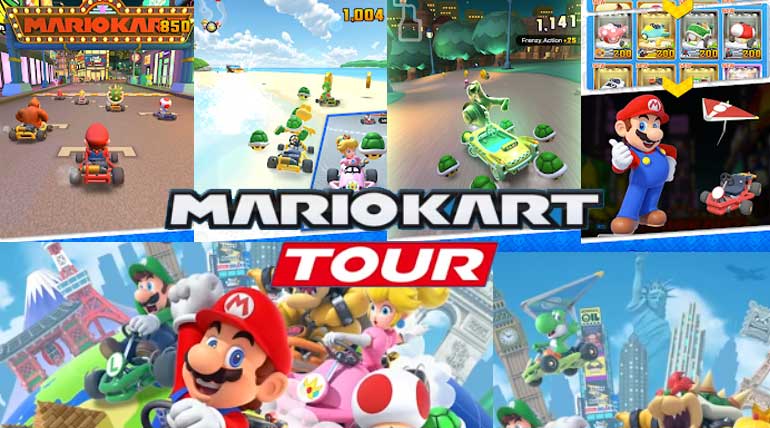 Mario Kart tour to start its courses from 25th September - announces Nintendo. Nintendo today announced that it would release the long-awaited Mario Kart Tour game on 25th September. It will be available a month from today in all iOS and Android phones. Pre-registering is now live on the iOS app store, and Google Play Store.
Their game page provides lists what all could the famous Mario fans can expect from Nintendo's fabulous franchise on mobile devices. On hearing the news, many people across the world were delighted and ready to take on the Mario Kart Tour.
Nintendo games for the past four decades: Nintendo one of the most successful video game company from 1977 has released many games. It is one of the favorite video game company headquartered in Japan. The September release of Mario Kart Tour is in line with the Dr Mario World which was not so popular.
What are the new features of Mario Kart Tour? Mario fans are now excited with so many new additions in the long-awaited Mario Kart Tour which include:
It will be free to start and will incorporate in-game purchases
Players can also earn Grand Stars by racing
They can also get more drivers, karts, and gliders by firing off the featured pipe
The Mario players on completing the challenges displayed alongside their name in the game can earn badges.
"Vs. Mega Browser", "Goomba Takedown" and other bonus challenge courses are also there for the Mario fans. But they cannot expect these challenges to be as simple as placing the 1st.
In this new version, Mario and friends in addition to the already existing classic courses will be running around courses inspired by real-world cities.
Some of the characters may have outfits to match the local cities during their courses
Only one finger is enough to steer, drift, use items, and play the new version.
Invincible for a short time also is possible with a new frenzy mode that gives an unlimited supply of a specific item.
Pre-Register now in iOS App Store, or Google Play Store for your favorite Mario Kart Tour to start the courses from 25th August.