Your Vision of Elon Musk Starlink Satellite Train Would be Like This
Nisha Gowri (Author)
Published Date :

May 30, 2019 15:30 IST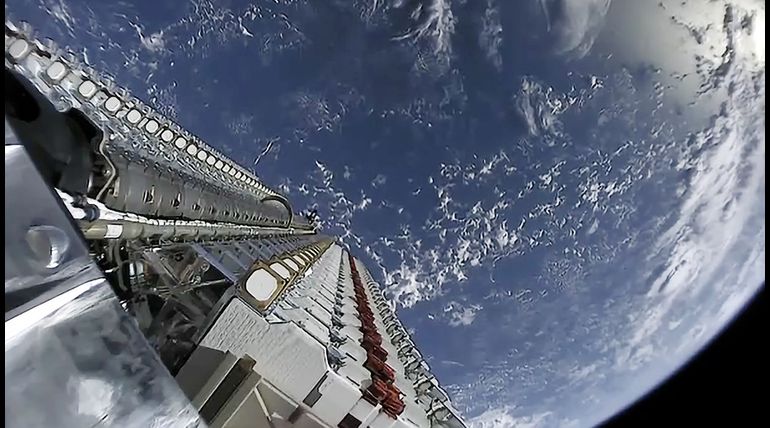 You can spot Elon Musk's Starlink Satellite train from where you live. The pictures better describe the vision. Stargazers experience a visual treat after the launch of Musk's Starlink Satellite constellation. This went viral in the social media after the video of Marco Langroek's video on Elon Musk's latest venture. Immediately, the coders decided to make up tools that can help you calculate when the satellite train will be overhead where you live.
Users can use cmdr2 and CalSky to calculate where the constellations will the passing through their neck of the woods. It is always for everybody to know something new occurring in space. Though not a space person all will be a little curious to know what is about to happen or happening. Currently, there are many missions in the pipeline and many are working for us to know and learn and delight. Starlink launched 60 satellites recently to provide internet access.
These satellites are currently orbiting at 440 km above the Earth. This distance enables us to see them. The satellite observers have described them to be a moving train amidst the pale stars. As the satellites revolve around the Earth at 90 minute intervals they will gradually appear. They are in the process of gradually reaching the orbit at 550 km. The calculators already mentioned called an online satellite pass calculator. It would help you to calculate to see when the satellites will be passing over locations. In the calculator, you have to just pick up the location of your city or enter the latitudes and longitudes.