Victims of disease or sacrifice? - Experts raise doubts about 227 children buried in Peru
Vijayan Sankar (Author)
Published Date :

Aug 30, 2019 13:14 IST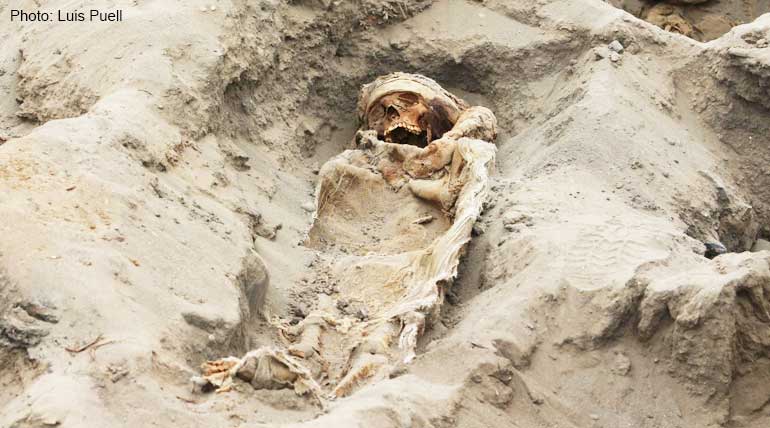 Victims of disease or sacrifice? - Experts raise doubts about 227 children buried in Peru: This year's February edition of National Geography Magazine brought out the mysterious excavation of many children buried 500 years ago in Peru. After the publication, the excavation by the archaeology department of Trujillo got proper funding, and the excavation gained pace. There were various reports of hundreds of bodies of children between the age group 4 to 14 are unearthed in Huanchaco, a beachside tourist town near Trujillo, Peru's third-largest city. But many experts raise questions like the mass children burial could be even due to some deadly infectious disease like plaque 500 years ago.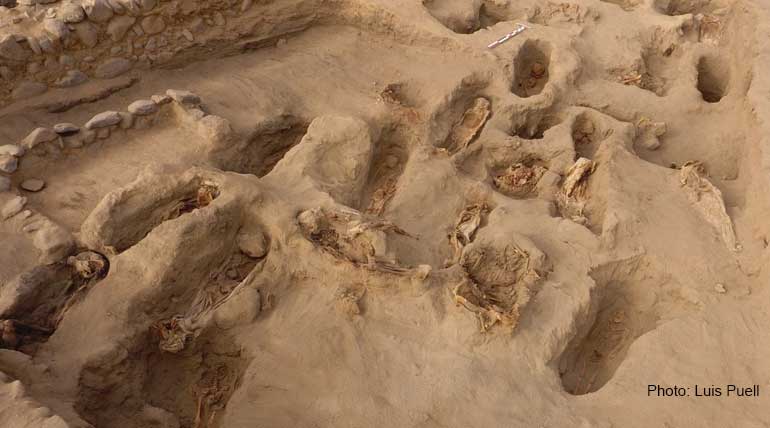 El Nino affects Peru for centuries: El Nino is part of a regular climate pattern that occurs when sea surface temperatures in the tropical Pacific Ocean rises above normal levels for an extended period. Since Peru is one of the South American countries on the pacific coast, it is bound to be affected by El Nino.
El Nino is not new to Peru. It has been bombarding it for centuries and causing a lot of lives and property damage. Even recently in March 2017, 67 people were killed, and more than 115,000 lost home due to El Nino which also destroyed 100 bridges across Peru. Previously in 1998 it killed more than 300 people and caused damages billions of damages.
Billions died to diseases even in the 20th century: As per WHO researches, more than a billion people have been killed due to TB in the last two centuries. Smallpox killed more than 500 million people in the 20th century. Also, another life killing disease plaque killed 25 million people in 541 AD and 12 million in the 1850s. It also killed almost half the European population from 1346 to 1350.
Hence, the question of the mass burials by experts gains prominence. They also could be due to the children affected by El Nino or even by a deadly infectious disease.