350000 Canadians in Hong Kong in Trouble Due to the Violent Protests
Vijayan Sankar (Author)
Published Date :

Aug 14, 2019 11:18 IST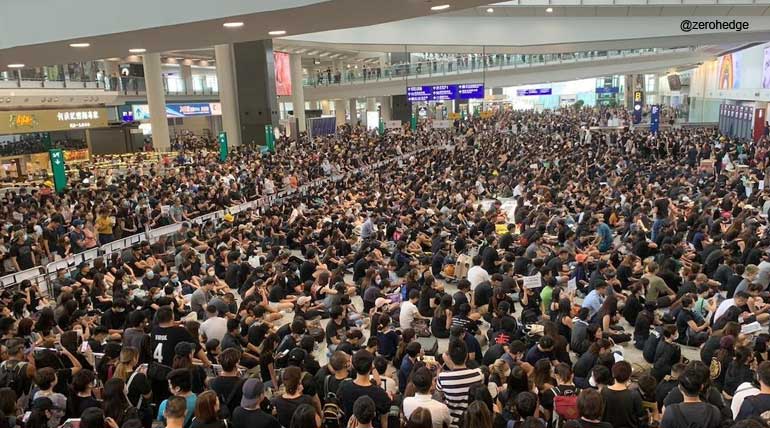 Canadian Prime Minister express his worries and concerns of the 350,000 Canadians in Hong Kong. The protestors against the Chinese Government are now turned violent by attacking the airport yesterday. There was bloodshed due to the violent protest by protestors and police controlling and smashing them. There was news that China is also sending military troupes to Hong Kong to control the situation.
Prime Minister Justin of Canada wants all concerned to exercise caution:
Prime Minister of Canada Justin Trudeau requested Canadians to be safe in Hong Kong. Also, he warned the Chinese Government in Hong Kong to deal with the situation carefully. It comes in concern for the 350,000 Canadians living in Hong Kong.
What is the protest in Hong Kong?
In 1997 the British handed over the ruling power to China as per an early agreement. The Chinese were ruling Hong Kong since then. For more than two decades, the powers enjoyed by the Hong Kong people were slowly reduced by the Chinese Government.
Now the protestors who were enjoying democratic rule during the pre-1997 British control are now demanding the same from the Government of China.
Day by day, they are increasing their protests, and the welfare of the foreigners in Hong Kong has become a big question mark. It is also derailing the already battered Chinese economy with losing all foreign exchange from Hong Kong.
The warning by the Canadian prime minister to be careful with the protestors in Hong Kong will be fruitful or not will only be known in the next coming days.