40000 year old Wolf's head preserved in ice is found in Russia
Nisha Gowri (Author)
Published Date :

Jun 14, 2019 22:15 IST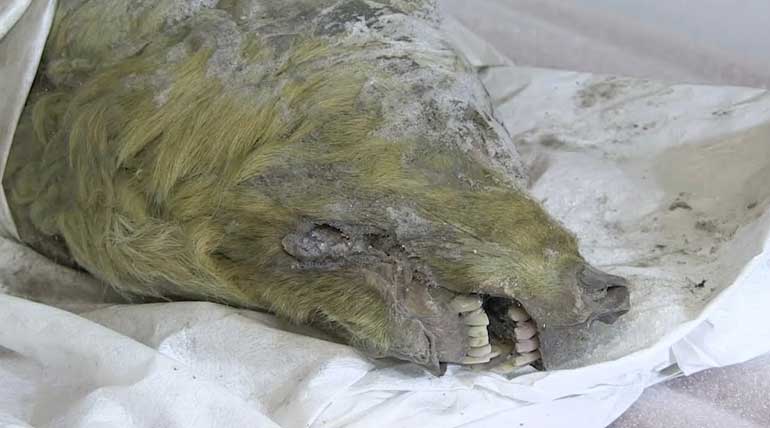 In the banks of the river Tirekhtyakh, a wolf's head was found and then it was sent to Science Academy of where its age was found to be approximately 40 thousand years.
The experts in Science Academy believe that the wolf has roamed the earth about 40000 years ago. We have to be thankful for the Siberia's frozen permafrost its brain, tissue, fur and even its tongue has been perfectly preserved.
The cut-down head of a 40-year-old wolf freezing conditions preserved for teeth brain and facial tissue were a gem for archaeologists in general. A resident of Yakutia called Pavel Yefimov, found the head last summer on the banks of the river Tirekhtyakh.
This river is close to the Arctic Circle in the region of Yakutia according to a local media outlet called the Siberian times. The samples and Measurement data were sent with help from colleagues in Japan and Sweden the Science Academy where its age was approximately determined as 40000 years.
The head of the Wolf was revealed to the public view in the footage to Reuters Tv by the Science Academy. The head of the animal is found to be bigger than that of a modern wolf covered with fur and with teeth visible. But its eyes were missing.
The next Endeavour in the wolf's head journey is to undergo technical process call plastination this water and fat with plastics this prevents the decay and preserves the tissue for scientific future purposes. It is a step to fix by chemical means which will make the FIR not to come off and so that it could be kept for long.