50 years of LGBTQ movement Celebration by the Google
Nisha Gowri (Author)
Published Date :

Jun 04, 2019 18:25 IST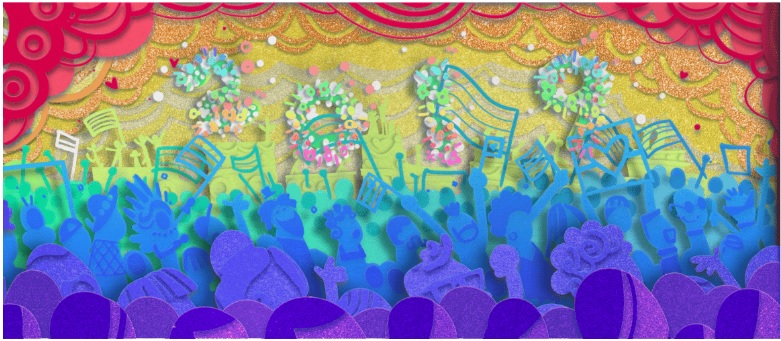 Google through its doodles celebrated the 50 years of pride celebrations. Starting from 1969, this doodle of Google illustrates the five decades of Pride History. Lots of parade portrays the events celebrating the social acceptance and achievements of the LGBTQ
community. And all the parade took place in June to commemorate the 1969 Stonewall riots in New York City; this movement was one of the most important movements among the LGBTQ social movements.
50 years ago, the New York police took up an early morning raid in a small village bar named Greenwich which was popular with the members of the gay community. This event started the battle of LGBT rights in the US. To celebrate this great movement, Google created a doodle taking pride in this successful acceptance. The doodle created by Doodler Nate Swinehart celebrates, honours and showcases the celebration and liberation of the entire LGBTQ community as well as how Pride History shaped his own journey.
The Google Doodle, as told by doodler Nate Swinehart, showcases early pride activism, on Christopher Street in New York City, to the worldwide celebrations of today. Following are the words of the doodle creator. As a member of the LBGTQ community, I am very familiar with the struggle of feeling included, accepted, and that I am a part of this world. Before I joined Google in 2014, I remember opening up the Google homepage to see a Doodle celebrating the Winter Olympics, depicting the colours of the Pride flag. I was completely blown away. Looking at the front page of Google, I was filled with hope and a feeling of belonging.
That moment was a large part of why I wanted to become a Doodler. I recognized the opportunity we have to make a positive impact on the world and to help make people feel seen, heard, and valued. I have witnessed the strides forward for queer people over the decades, and today, many of us celebrate a level of freedom I could not have imagined in my wildest dreams while I was growing up. I'm hopeful for the future and a day when everyone, regardless of their identification, can stand and march proudly in celebration. Happy Pride!