Florida: 5th Grade Student Arrested For Threatening To Shoot At School
Sophia Loren (Author)
Published Date :

May 30, 2022 15:03 IST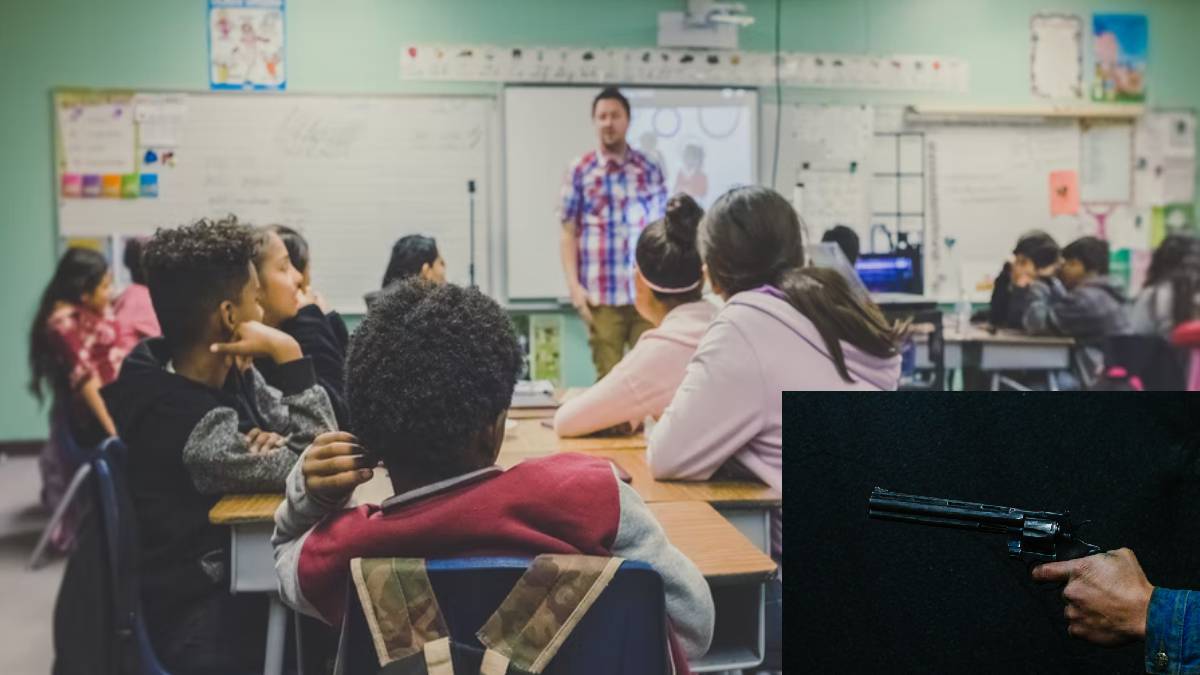 A fifth-grade kid threatened to break into the school and open fire, has shocked many people. In the United States, gun culture is on the rise day by day. Occasional shootings have become a frequent activity in the country, where people over the age of 18 are allowed to carry firearms. A recent incident on an 18-year-old schoolboy who carried out a gun shooting in school brought a stir.
A total of 21 people, including 19 schoolchildren and two teachers, were killed in a shooting by an 18-year-old boy at a school in the state of Texas a few days ago. The young man who fired was shot by police. The shooting caused a great deal of controversy in the United States.
In the aftermath of this incident, security has been strengthened schools across the country. Demands have been made to tighten restrictions on gun purchases. Commenting on this, US President Joe Biden said that the time had come to put an end to gun culture and that the law should be amended accordingly.
In this situation today, the incident where a 5th class student threatened to break into the school and open fire has caused shock. Daniel Marcus (age 10), a 5th grader at Beatrice Elementary School in Cape Carroll, Florida, threatened to break into the school and open fire. Following this, the boy was arrested, and police were investigated.
Police said in connection with the incident that there was a disturbance in the mental state of this student after the Texas school shootings and that this could not be taken lightly.