7.0 Magnitude Earthquake in Turkey : 26 people died
Sakthi Venkat (Author)
Published Date :

Oct 31, 2020 16:21 IST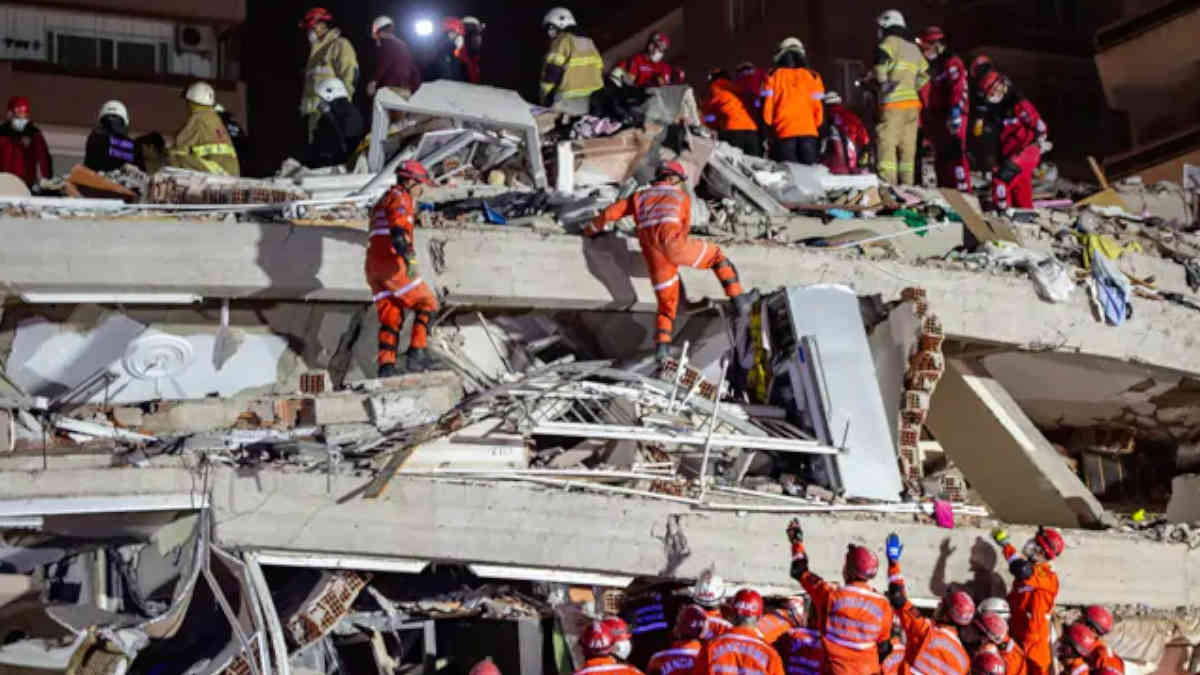 A powerful earthquake in Turkey and Greece has caused severe damage to apartment buildings. Turkey and Greece have the highest chance of disasters comparing other countries globally. A mighty earthquake occurred 16 km deep in the Aegean Sea off the coast of Greece yesterday evening.
The quake, which measured 6.6 on the Richter scale, was felt in the Greek islands, Turkey, Bulgaria, and northern Macedonia. Much of the damage happened in Turkey's Aegean resort city of Izmir with 7.0 on the Richter scale.
The sudden Earthquake caused more severe damage in Izmir, Istanbul, Marmara. Many people have lost their houses and driven to the street. Seawater seeped into the city along the coast. People who are trapped inside debris have waited for help from the rescue team.
Turkey's government has reported 26 deaths and 120 injuries. Most of the damage has occurred in the Aegean resort city of Izmir, which has three million residents and is filled with high-rise apartment blocks.
Thick layers of smoke mounted over many parts of the city where large buildings had collapsed. Rescuers used sniffer dogs and chainsaws to try and force their way through the rubble.
People on social media started to pray for turkey and people. Many footages and videos were taken during the Earthquake were shared by many people.
A CCTV footage went viral on social media. During the Earthquake, all the staff members in the restaurant were hiding under the table to save themselves from the rubble as the Earthquake measuring 7.0 magnitude violently shook the building.
Another video shows the water from an evident sea surge flooded one of the towns near Izmir. And flying footage showed vast heaps of debris where the building once stood.
Some of the world's strongest earthquakes have been registered in Turkey to Greece. In 1999, a 7.4 magnitude earthquake killed 17,000 people in Turkey's northwest.