African Swine Virus Threats 20 billion Dollar American business
Vijayan Sankar (Author)
Published Date :

Oct 31, 2019 12:31 IST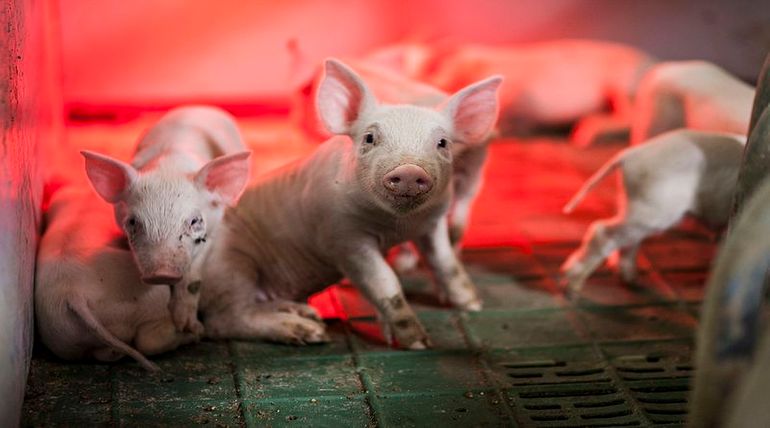 African Swine Virus is Spreading Widely; No country is immune to it: African Swine Virus is a global threat not only to pigs but to the economy. AFSV or African Swine Virus has now become a global threat, confirms the World Organization of Animal Health.
From China to Europe, it is bringing down the pig or swine or hog population drastically in 50 countries. It has caused considerable losses to the swine and feed industry across the world. America to protect its 20 billion dollar swine industry has awarded 535,780 dollars to universities of Kansas and Iowa to find the ways to stop the menace of AFSV.
OIE & AFSV: Monique Eliot, director-general of OIE or the World Organization of Animal Health, has told the press that AFSV is posing a global threat. Africa was having AFSV for decades, and due to the globalization of businesses, AFSV spread to China and 50 other countries. Eliot said that the risk is for all countries, as there is a multitude of potential sources of contamination. She also confirmed that though AFSV does not affect humans, it can be transmitted to pigs by food contamination in various ways.
There is also the risk of live trading of animals and food products across borders of countries. The disease is spreading fast in Southeast Asian countries like Cambodia, Vietnam, Korea, and others.
Global countries affected by AFSV: Until now, there is no vaccine or other treatment for AFSV invented. Apart from killing millions of pigs, it has also concerned global meat and feed market. AFSV threat is looming large in America, where many preventive measures are now fast taken. It produces more than 125 million pigs annually. Its swine industry employs 550,000 people with a turnover of 20 billion dollars.
The commodity market is also affected by corn and soya beans, which are the main feed of pigs and are now on the decline with fewer pigs to feed. China's hog or domestic pig weighing above 54 kg market is gone down by 40%. But insiders say that the fall is steep. In Europe, it is under control with many measures and also because of affecting only the wild boars.
No place on earth is safe for pigs with AFSV on the rampage and bringing down its population and along with it, the swine and its feed industry across the world.