After steps of Sri Lankan Government Tourist - Rooms 50 Per cent Offer and Ads from Russia
Nisha Gowri (Author)
Published Date :

Jun 10, 2019 16:54 IST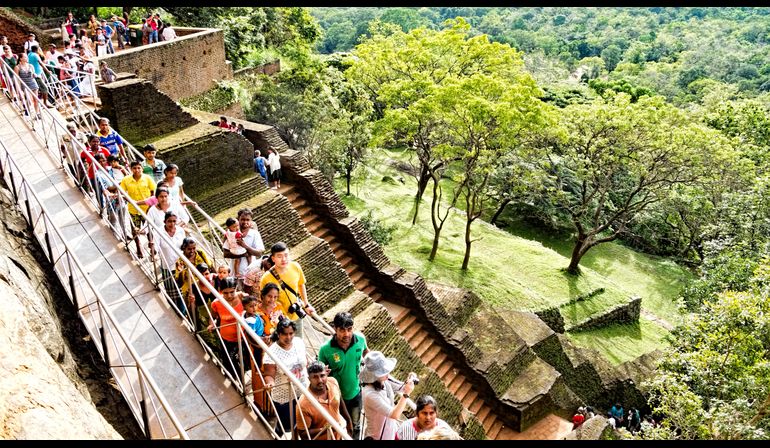 Sri Lanka was tarnished by the Easter bombings that recently killed 250 people including 40 foreigners. This has affected the tourism industry very badly. As hotels and churches were targeted The Tourist arrival seen an extreme dip. Tourism accounts for 5% of the country's Gross Domestic Product. Thus, it has made feel the Sri Lankan Government revive the tourism industry.
Travel advisory swears issued to Sri Lanka from countries like England India and the United States land with many beaches, ancient Buddhist temples, with lush Green Hills and was selected as one of the top tourist destinations in 2019. All the advisories given earlier so many cancellations open bookings were also seen as the monsoon-dominated season was beginning. Truth tourist backs Sri Lanka is also in the idea of hosting International Sporting events which minimum rates for Hotel stay.
State-owned Sri Lankan Airlines is offering special fares. Hotels are waving corkage fees on day trips and tour groups are offering free airport pickups. Data reveals that more and more foreigners are planning offer Sri Lanka daily average of 1400 to 1500 visitors are currently in Sri Lanka up from 2000 recorded in immediately after the attacks set an official of the head of the tourism bureau.
Yet this is still down from the last year 4500. However, with countries like India and China lifting the air travel advisories the officials of Sri Lanka are optimistic. Yet the Revival cannot be as fast as expected especially for the smaller hotels many of the hotels have turned down their operations and shutdown they have even reduced or laid off staff president of the Hotel Association of Sri Lanka said.