Amber Heard React To Defamation Verdict And Role In Aquaman 2
Thangaraja Palaniappan (Author)
Published Date :

Jun 02, 2022 16:27 IST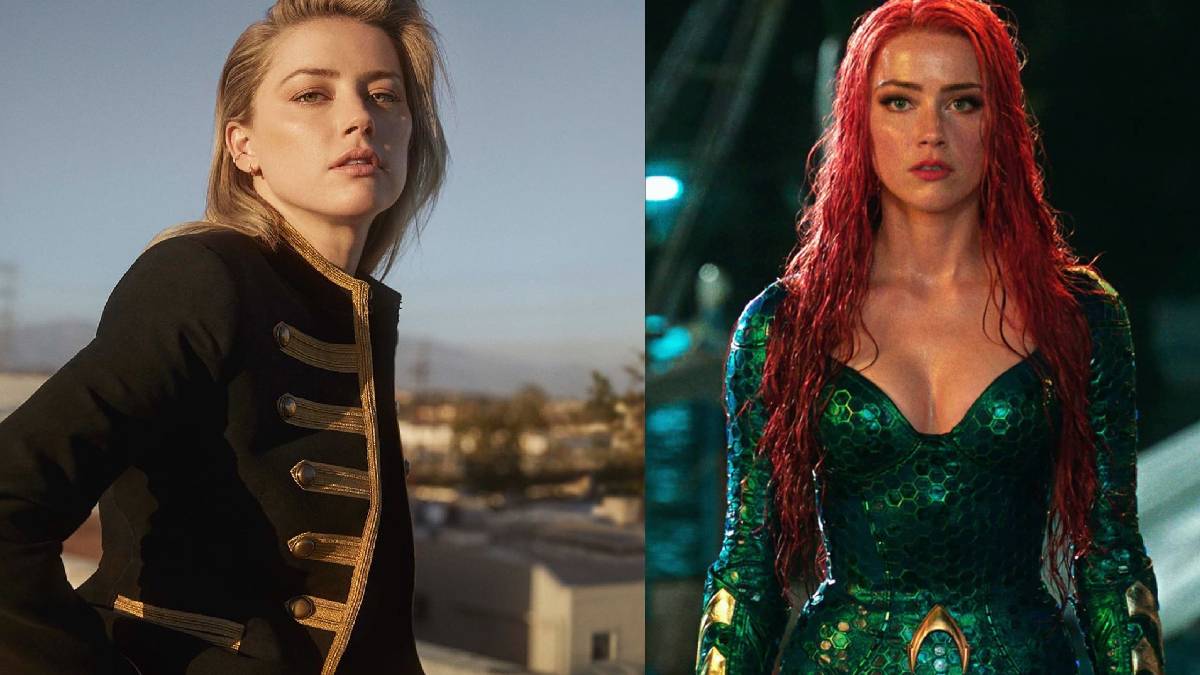 World-famous hero Johnny Depp has been facing a hard time for the past six years, and now he has won and got back his life with the Defamation trial verdict. It is a huge victory day for Johnny Depp and his fans. This makes Johnny go trend on all social media pages.
It all began when his ex-wife Amber Heard wrote an article in the popular American magazine 'The Washington Post' in 2019. In it, she stated that she had experienced sexual harassment and domestic violence during and before her marriage without mentioning the name of her ex-husband Johnny Depp.
The article became the talk of the world and sparked criticism. Also, Johnny didn't get any movie opportunities, and he was removed from the Pirates Of The Caribbean Franchise after the Amber Heard article.
Following this, Johnny, who has categorically denied the allegations against him, sued 50 million dollar Amber for damages, claiming that she acted in a way that tarnished his reputation.
In response, Amber filed domestic violence and sexual harassment charges against Johnny. The verdict came today as the cases have been going on for the past few years. The defamation trial went with many twists and turns over the past six weeks. In it, Johnny Depp won the trial. The court ruled that Amber had written the article in an offensive way to Johnny's name and that all of the sexual allegations against Johnny were false.
The court also ordered Amber to pay 80 crore rupees ($ 10.30 million) to compensate her ex-husband Johnny, who is facing a defamation suit on false charges. Meanwhile, Amber had filed a lawsuit in Court alleging that Jhonny's lawyer had slandered her in an interview with the news agency. In that case, the court ordered Johnny to pay 15 crore rupees ($ 2 million) in damages. However, overall, the verdict was in favour of Johnny.
This is what his fans are celebrating. It is said that her role in Aquaman 2 is less compared to Aquaman Part 1. Amber said that this verdict is a setback for all women. In the statement she issued after the verdict, she said, "The disappointment I feel today is beyond words. I'm heartbroken that the mountain of evidence still was not enough to stand up to the disproportionate power, influence, and sway of my ex-husband.
I'm even more disappointed with what this verdict means for other women. It is a setback. It sets back the clock to a time when a woman who spoke up and spoke out could be publicly shamed and humiliated. It sets back the idea that violence against women is to be taken seriously.
I believe Johnny's attorneys succeeded in getting the jury to overlook the key issue of Freedom of Speech and ignore evidence that was so conclusive that we won in the UK. I'm sad I lost this case. But I am sadder still that I seem to have lost a right I thought I had as an American — to speak freely and openly."
June 1, 2022