America is no longer the land of opportunities under Trump administration
Vijayan Sankar (Author)
Published Date :

Aug 27, 2019 11:34 IST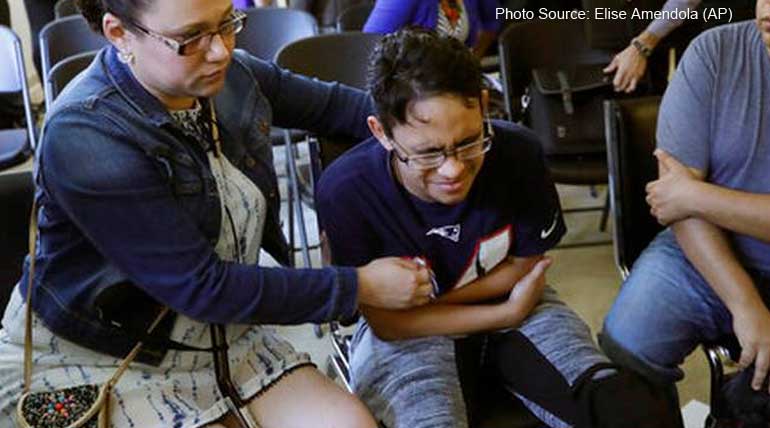 Trump administration order ailing migrant children to leave America or face deportation
America is no longer the land of opportunities under Trump administration. One after another, he is cracking the whip on immigrants. It touched a new low with the news yesterday that his administration has ended migrant medical aid protections. Trump administration has also ordered all the ailing migrant children and their parents to leave America with 33 days or face deportation.
What does this new Trump new administration order mean to children?
Many children across the world seek medical assistance for life-threatening diseases in the US. These children who were granted deferred action for medical treatment is now ordered by the Trump administration to leave America within 33 days. Failing which, they will be deported back to their countries, which could further affect their future visa and immigration requests. The above news is confirmed by the spokeswoman of the Citizenship and Immigration Services, who further said that this new policy change was effective from August 7th.
How will this Trump administration order affect the children and their families?
The earlier protection extended to the disease affected children and their blood relatives are now cancelled by the Trump administration. With this new order, the children have to be plugged off from their life-saving support and sent to their countries forcefully to die. These children are taking treatment only to save their lives, and this order has nullified the primary reason for their treatment.
What are the other steps taken by Trump administration to crack down immigrants?
Starting from President Trump's strong initiative to build the wall on the Mexican border to control immigrants entering into America, there are many such steps taken by Trump to crack down immigrants.
The Trump administration wants to deny green cards to many immigrants using public assistance.
Wants to end the long-running agreement limiting the time of migrant children kept in detention
The administration also wants to end the right to citizenship of babies born to foreigners on American soil.
Though critics have come down heavily on this order of sending back ailing children and also nine states are planning to sue the Trump administration against the order.