An Apple Store Employee - stole intimate photos from Customer iPhone
Vignesh Subbaian (Author)
Published Date :

Nov 13, 2019 17:07 IST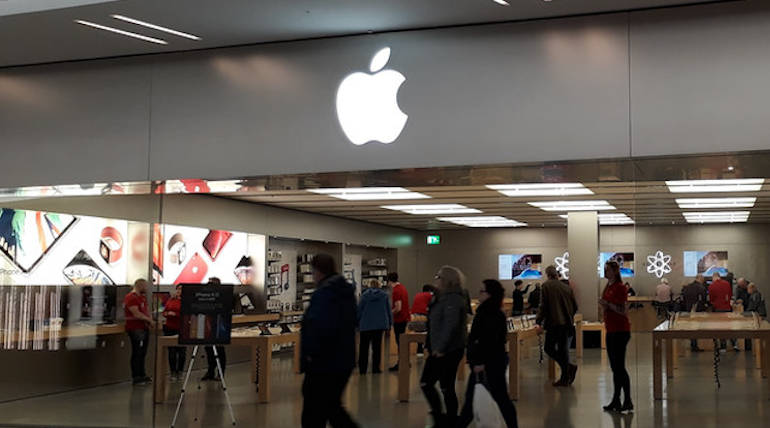 iPhone female user finds her intimate photo sent to the service guy's number while servicing it in Bakersfield, CA
Washington Post has posted the anguish of a female apple iPhone user's worst experience with an Apple Store in Bakersfield, California. Gloria Fuentes was rushing to her preponed service appointment to repair her iPhone. She was deleting all the apps on her iPhone before handing it to the service guy there. But unfortunately, she did not have the time to remove the numerous pictures in it. On returning home, she found her intimate photo taken for her boyfriend has been sent to an unknown number, which is that of the service guy. Apple has promptly replied to Washington Post of necessary actions taken regarding the untoward incident. But Gloria is not the first for such embarrassing and horrible broken situations which seem to be continuing for some time now.
How did the service guy send the intimate photo of the customer to his phone?
Gloria Fuentes went to an Apple store on the night of 4 November, to repair her phone at Valley Plaza, Bakersfield, California. She was rushing because of the preponement of her appointment time. From the texts received from the store came to know that the service person named Nic, but she had her doubts about it. She started removing all apps which may have her personal and bank details. But she did not have time to remove the more than 5000 pictures in the gallery.
The service guy Nic asked her password not once but twice. Gloria thought it is needed for servicing and gave it to him. He was seen seriously servicing her phone and gave it back to her. She went home to be only astounded and broken with tears on finding her intimate photo been sent to an unknown number. She rushed to the shop again, and to her horror, the unknown number was that of Nic or the service guy there. He also admitted that it was his number but did not know how it was sent. Hence she complained to the manager and also gave the information to Washington Post to not let the same happen to other teenagers who could not fight back and further get caught in a kind of serious issue.
What was Apple's reply to the Washington Post?
Apple, in an email reply to Washington Post, said that it is grateful to the customer to bring such a deep concerning situation to their attention. They confirmed that the employee is not anymore associated with it. But the issue is only the first and only last month a Verizon employee in Park City, Utah, was arrested for computer crimes, which are a third-degree felony. This 24-year-old employee has texted himself many explicit photos from a customer's camera roll who came to upgrade her iPhone. Even in 2016, many Apple Store employees have been fired following such allegations.