Beirut blast - search on for 100 trapped after 100 dead
Vignesh Subbaian (Author)
Published Date :

Aug 05, 2020 20:25 IST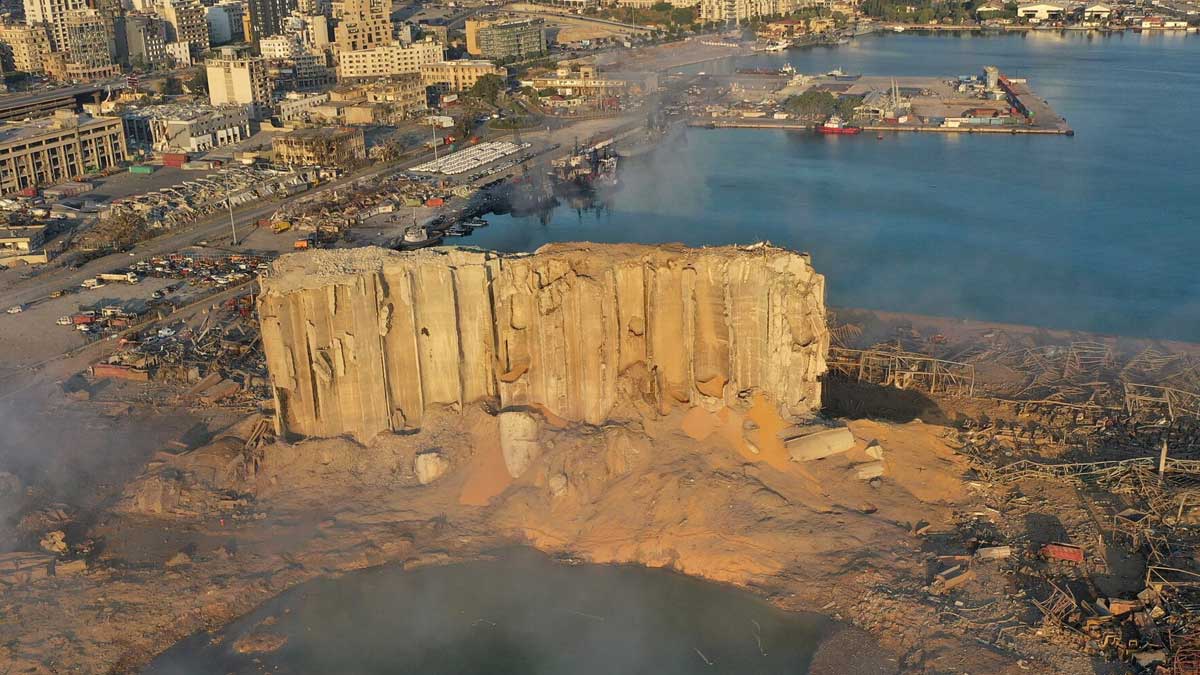 A frantic search is on for the more than 100 people trapped under the debris due to the blast in Beirut yesterday August 4. More than 100 are already dead and 300,000 are homeless now in Beirut.
The more than 4,000 injured are suffering without much help from the hospitals due to lack of facilities. French President Emmanuel Macron is traveling to Beirut to help the beleaguered country. The Australian government has donated 2 million Australian dollars to Lebanon. EU countries are sending equipment and workers to Beirut.
Beirut blast effects
Just minutes after 6 PM or 15 GMT a sudden cloud of smoke erupted with a massive sound from Beirut city near the port. More than half the city buildings were razed to debris within seconds.
Glasses of not only buildings but also cars crumbled due to the explosion. The effects of the explosion were felt in places around Beirut which are at a distance of more than 250 km. Social media worldwide showed the deadly blast that killed more than 100 now.
Lebanese president announced 100 billion lira or 66 million US dollars as emergency funds to help those affected by the deadly blast. President Trump says that there could be chances of a terrorist strike. The blast had occurred close to the place wherein 2005 former Lebanese prime minister Rafik Hariri was killed.
Reason for the Beirut blast
Lebanon has been already reeling under economic crisis and COVID 19 issues. There were widespread protests against the economic crisis before the corona crisis.
In these situations, reports suggest that it is negligence in storing the 2,750 tons of ammonium nitrate in the corridor 12 of the warehouse in the port from 2014.
Though the safety of storing it came up before courts and committees, nothing was done for the past six years. Now a fire started in the corridor 9 spread to the corridor 12 to cause the blast is the official report.
Whatever may be the reason, Lebanon which is already under the twin disasters of the economy and COVID crisis, will suffer badly for many years due to this blast.