BI Leaves iKON Following Allegation of Drug Use
Chandra Raja Prabu (Author)
Published Date :

Jun 12, 2019 14:52 IST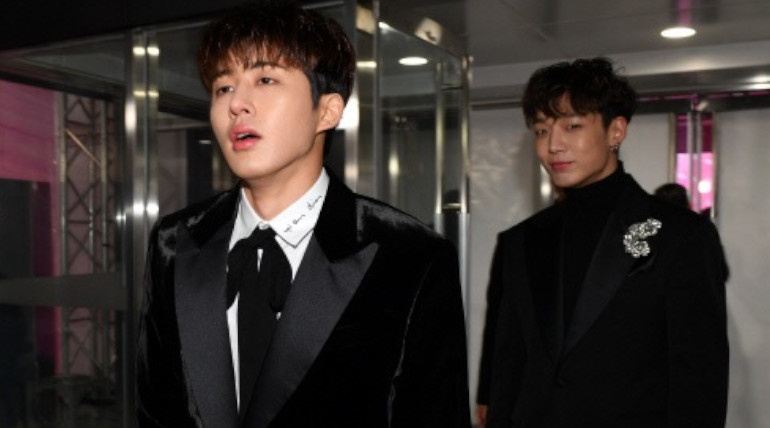 BI Abused Cannabis and LSD
With suspicions of drugs emerging in K-POP group iKON's BI (real name Kim Han-bin), even fraudulent misappropriation cases by BI's father Jeong Ju Kim attracting attention. Dispatch on June 12 pointed out that in spite of the suspicion that BI bought and used drugs in 2016, it did not receive police inquiries.
According to the media, BI abused cannabis and LSD in August 2016, but did not even receive a summons investigation.
When BI's drug suspicion comes up, even the scams of his father who happened in the past are also attracting attention, and ripples are spreading.
Misuse of Company Fund
Jeong Ju Kim, who is the father of BI, was detained on suspicion of misappropriating the company's funds of 2.4 billion won (about 240 million yen) in 2014. It happened before BI debuted as iKON.
At that time, Kim misrepresented information on accomplices and shares, and then collected an investment of 18.1 billion won (about 1.81 billion yen) and was suspected of misusing approximately 2.4 billion won of company funds. The Seoul National Prosecutors Office arrested Kim on charges related to capital market law violations and specific economic weightings.
The fraudulent misappropriation case was noted in November when the issue of parents and relatives debt problems became a talk in the Korean entertainment industry, but at that time BI and YG Entertainment's affiliated office did not have any position. It did not announce but became the object of criticism on the net.
Fraud and drugs
Although the type of crime is different, the public's gaze became even more chilly as suspicions emerged in the parent-child relationship. With the YG Entrant's position "under confirmation", interest will be drawn as to what will be the direction of future investigations.
IKON, to which BI belongs, debuted in September 2015. Since then, hit songs such as "My Type" and "Love Scenario" have been released and gained popularity, but a red light may be turned on in activity due to a drug suspicion of BI.
BI Leaves iKON
On June 12, he suddenly announced that he leaving K-POP group. iKON leader in his Instagram post mentioned that he apologised to his fans and also band members. His fans express their shock and sorrows in twitter regarding BI alleged drug use. Some of the tweets mentioning "you don't have to leave, but if you already made up your mind then, we'll do accept it but it's really heartbreaking." "Please Hanbin. Don't leave iKON. Don't leave us. Humans make mistakes".
The company announced that we bow our heads and apologise for disappointing everyone with our artist Kim Ban Bin problem.