California School Shooting: Two Dead and Five Injured in Santa Clarita
Vignesh Subbaian (Author)
Published Date :

Nov 15, 2019 10:53 IST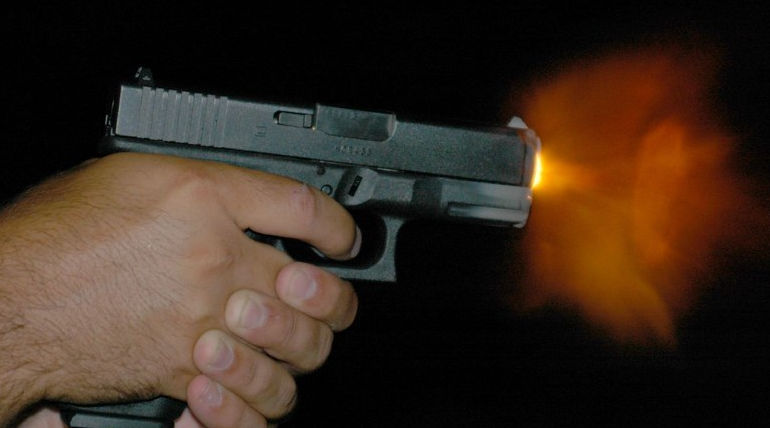 16-year birthday student shoots to kill two and wounding three students in a school in California
Santa Clarita police received a call at 7:38 AM on 14 November of shooting in Saugus school in California and rushed to the spot within minutes. They found six students shot by a gun and took them to the hospital. A 16-year girl student and a 14-year boy student succumbed to the injuries, and four were hospitalized in a grave condition. The police found that one of the hospitalized four victims of shooting a 16 years old Asian birthday boy is the shooter of the other five students.
Capt. Kent Wegener – Los Angeles County Sheriff says
Capt. Kent Wegener, who immediately rushed to the spot, said that the police took prompt action and also identified the shooter among the victims. The shooting weapon, which is a 45 caliber semi-automatic pistol, was found in the school place where the six victims were lying in the pool of blood. The police found the gun empty with all the bullets pumped out to the students by the suspect who also shot himself.
The shooter is the resident of 229 hundred blocks of Sycamore Creek in Santa Clarita, and the police did a cursory search of any victim there but found none. Police are in the process of finding out what happened by interviewing the students on the crime scene. Many teams are working together in the suspect's house, hospital, school, surveillance camera checking, and many more.
FBI is also collaborating in searching for a self-owned video from anyone in the crime scene. The suspect's mother and girlfriend are now questioned in the Santa Clarita police station. Detectives are now in possession of a video that clearly shows how the suspect drew the pistol from his backpack and shoots the five students. There is no other suspect for the shooting so far. Also, it is clear from the video that he shoots himself to be in a grave situation in the hospital.
The killing of two students and gravely injuring three others who are all under 16 years with a gun has sent shock waves across America. Many Americans wonder how this is continuously happening, and children are getting hold of firearms. Santa Clarita is not the first but only a continuing incident like this including
More than one million students have come to school with guns
142 mass shootings have been done by persons who are younger than 17 from 2010
Saugus school shooting is the 39th mass shooting was more than four are killed in California alone killing 53 and wounding 158
In full of America, 354 people have been dead and 1321 injured by the shootings
Santa Clarita shooting has started the gun debate again in America.