Syria Car Bomb Attack on Market Killed 17
Thangaraja Palaniappan (Author)
Published Date :

Jun 03, 2019 12:00 IST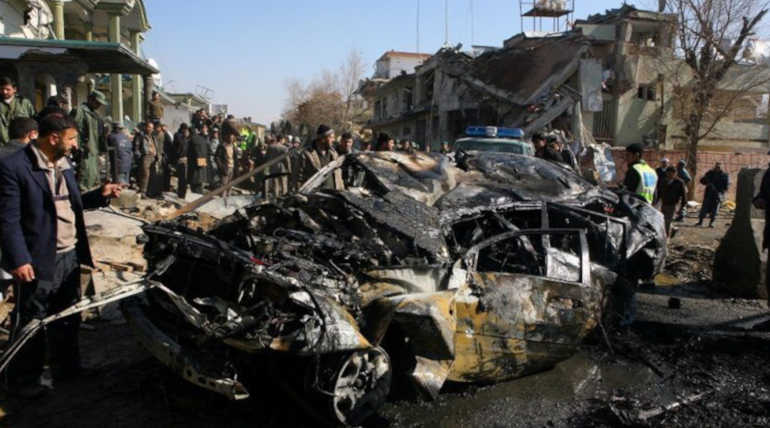 Car Bomb Attack on Syria
17 people including four children were killed in a car bomb attack near Syria's busiest market and mosque. Popular business complexes and market areas have begun to decline as people are engaged in preparation for the Ramzan festival in Syria. In the meanwhile, a mosque in the town of Azaz, in the province of Aleppo, was opened yesterday morning and hundreds of people came out after prayer. A number of people in the nearby market area gathered to buy new clothes and home supplies.
US Previous Attacks and Trump Statement
This is not new for Syria as the US-led coalition forces have claimed that they have killed 1,300 civilians since 2014 and are currently unprepared for attacks against the organization calling for Islamic State in Iraq and Syria. On Sunday, Donald Tump calls on Russia and Syria to stop bombing on Syria Idlib Province. Israeli Army mentioned in a statement on Sunday that at least 10 people were killed in an Israeli run missile attack on Syria's military positions. Two missiles from Syria were hit on Saturday night in the Hermon region, in that one of them fell into Isreal territory. In response to the attack, the Israelian military launched a missile attack on two helicopters, a large number of surveillance and intelligence centers and an air defense center in Syria control area.
Civil War is underway in Syria
Then a car was bursting with a terrifying sound. In the incident, 17 people, including 4 children, lost their lives. More than 20 people have been admitted to nearby hospitals. Some of them are worried that the situation may be rising in the attack, as the situation is worst. Many of the shops at the site of the attack are frail because the market area is now totally collapsed. In Syria, the civil war is underway. Isreal, however, has opposed Iran's military intervention in Syria war. As a result, the Israeli army is often attacking, Iran's position in Syria.
In this context, Israel has again attacked Syria. Still, now, no other information is received.