Chess Olympiad 2022: Match Becomes Difficult, India Leads In Round 5?
Sophia Loren (Author)
Published Date :

Aug 03, 2022 11:40 IST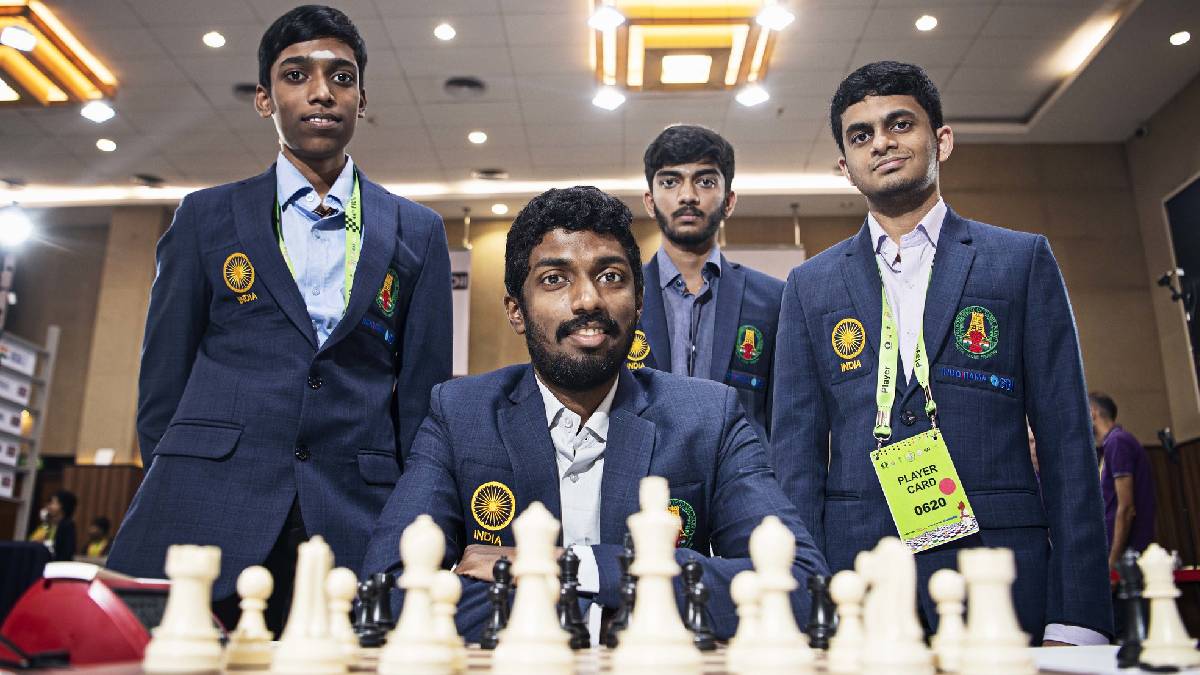 Chennai is busy with Chess Olympiad held at Mamallapuram. The players are performing well in Chess and are facing both success and failures. Other country players are enjoying the good weather and food of Tamil Nadu. Their responses and feedback on the organization are positive.
In the 5th round of the Chess Olympiad series, Tamil Nadu player Pragnananda faced a downfall in the men's 'B' team. Despite this, the rest of the players played well, and the 'B' team recorded a series of wins and took the top place.
In the 5th round, the Indian 'A' team faced Romania in the men's category. Having met with a draw in the previous round, the Indian team showed seriousness in returning to winning ways. In this, Arjun, who played with white pieces, stunned the Romanian player Mircea Emilian. Also, Harikrishna, Vidit Santhosh and Narayanan drew, so Team A fought back and won.
The men's 'B' team played against Spain. Tamil Nadu player Pragnananda, highly anticipated in this category, lost to Spaniard Santos in the 85th move. This was seen as a setback for the team. However, Tamil Nadu players Gukesh and Adhiban Baskaran saved the team from the clutches of defeat by defeating the opponent. Also, the Indian 'B' team continued their winning streak with a win over the Spanish team due to a nil draw.
Indian Men's 'C' team played a multi-test against Chile. Defeated in Round 4 and looked to bounce back in Round 5. Tamil Nadu player Karthikeyan Murali lost in this category. At the same time, Abhimanyu and Sethuraman took over and added strength to the team. Surya Shekhar Ganguly ended the game in a draw, and team C was back to winning ways.
In the women's section, India 'A' team met France in the fifth round. Tania, who played to strengthen her team, beat France's Andrea in the 38th move to take the lead as Koneru Hampi, Harika and Vaishali drew, and the Indian team defeated France.