China Built Huoshenshan Hospital in Wuhan in Nine Days to Treat Coronavirus infected
Vignesh Subbaian (Author)
Published Date :

Feb 03, 2020 14:53 IST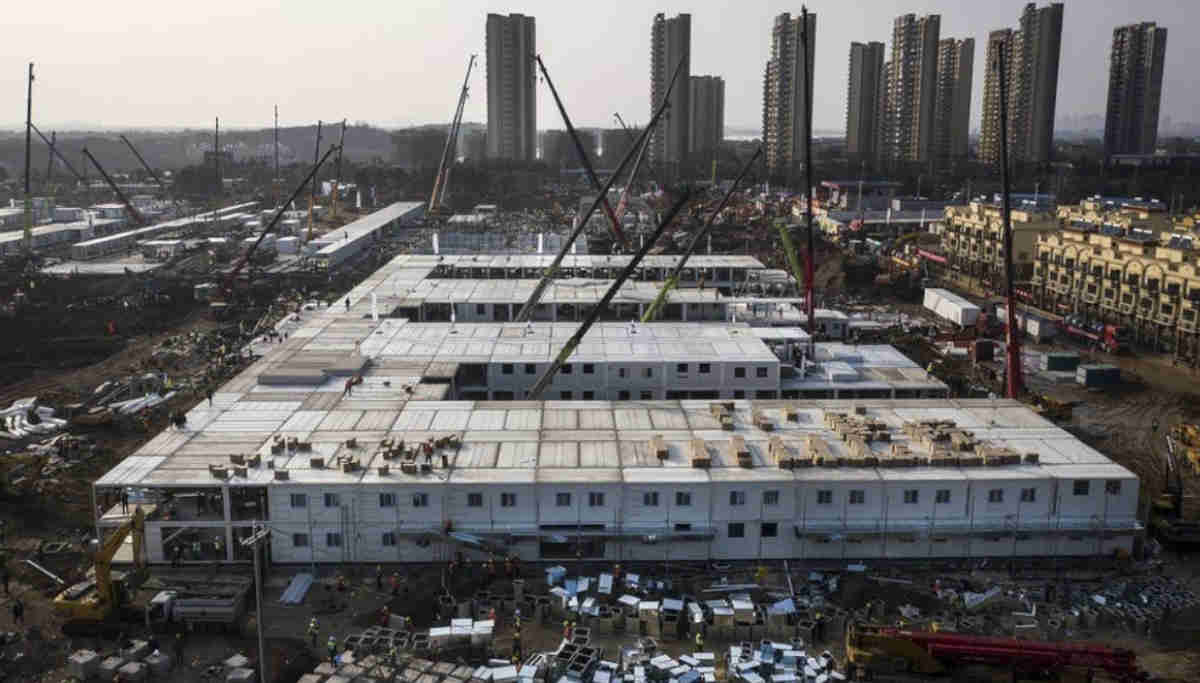 China has constructed a hospital in Wuhan province within a record nine days to keep the coronavirus affected victims. Meanwhile, the death toll of coronavirus is now at 361 surpasses that of the SARS 349 infections in the mainland alone during 2002-03.
Today, February 3, patients are admitted into the new hospital in Wuhan. The Chinese government constructed it within a record of 9 days. It will help to accommodate many of the more than 17,000 + affected by a coronavirus. The hospital was built by more than 7,000 people, with a total area of 269,000 square feet.
It is under the control of the Chinese army and has 1000 beds for patients. It has 419 separate wards along with 39 ICUs. 1400 Chinese military doctors will help the patients in the hospital. One more such hospital in under is also to completed soon. These hospitals are constructed like those done during the SARS infection in 2002-2003, which killed a total of 774 people in China.
WHO has declared coronavirus as a global health emergency on January 31. Now it is spreading like fire among 25 countries. The death toll, as of now, has crossed 361 and counting every minute. After sealing the 11 million people in the Wuhan province, China's government has also yesterday February 2, sealed the 10 million people living in Wenzhou city east of China.
All the G7 countries Canada, France, Germany, Italy, the UK, and the US have confirmed people infected with the coronavirus. Many countries have warned their people against going to China. There are reports that anti-HIV drugs are curing coronavirus. But until now, there is no scientific proof for the coronavirus infection. That is the reason it is spreading so fast in the world. And in India, if it spreads, it will be hard to control it without many facilities like China to build a hospital in 9 days.