Donald Trump Raises 5 per cent tariff on Chinese imports
Vijayan Sankar (Author)
Published Date :

Aug 24, 2019 15:04 IST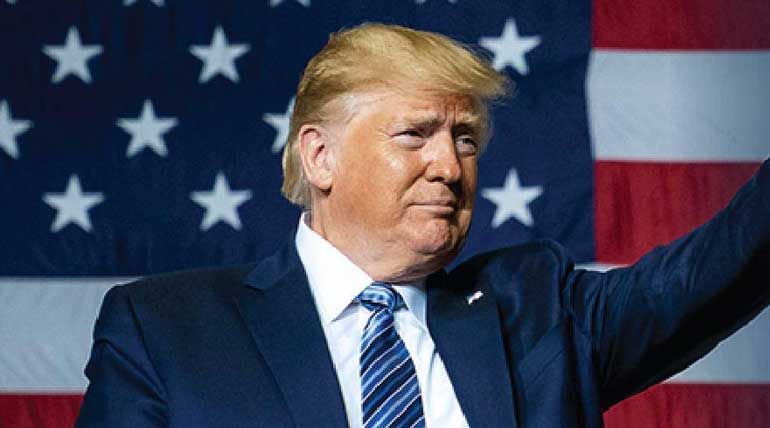 President raises 5 % tariff on Chinese imports to send Dow Jones down by 623 points on Friday.
Donald Trump yesterday, i.e. August 23rd raised another five per cent tariff over 250 billion dollar Chinese imported goods from October 1st. The already levied 25 % is now increased to 30 %. It sends the Dow Jones Index low by 623 points as of yesterday's close of markets. The raise in tariff on October 1st coincides with the 70th anniversary of the founding of the People's Republic of China. It shows the anger of Trump towards China after it raised taxes on certain US products.
Trump not only angry on China but also of the Fed:
In a series of tweets, Donald Trump blamed not only Chinese President Xi Jinping, but also Fed chief Jerome Powell. In a tweet, he wondered who was the bigger enemy, China or the Federal Reserve chairman he appointed as Chairman. Many of his tweets are not only escalating the trade war between the US and China but also brings down the markets sharply. The Friday development has brought down the industrial index Dow Jones by more than 2 %.
Trump escalates the trade war ahead of the leaders meet in France:
Donald Trump will be participating in the G7 leaders meet in France this weekend. Before leaving for France, he has escalated the trade war against China, leaving no room for any consolation in the meet. He has shown his anger in many tweets which orders American companies to consider alternatives of doing business than in China.
Donald Trump and Chinese escalating the trade war are not only bringing in damage to their economies but also to the whole world. Unlike last year, where Trump left the G7 meet halfway, there should be amicable solutions found there to reduce the trade wars for the benefit of 7.5 billion people in the world.