5.3 richter magnitude earthquake Jolts Croatia
Anusha Sathish (Author)
Published Date :

Mar 24, 2020 09:59 IST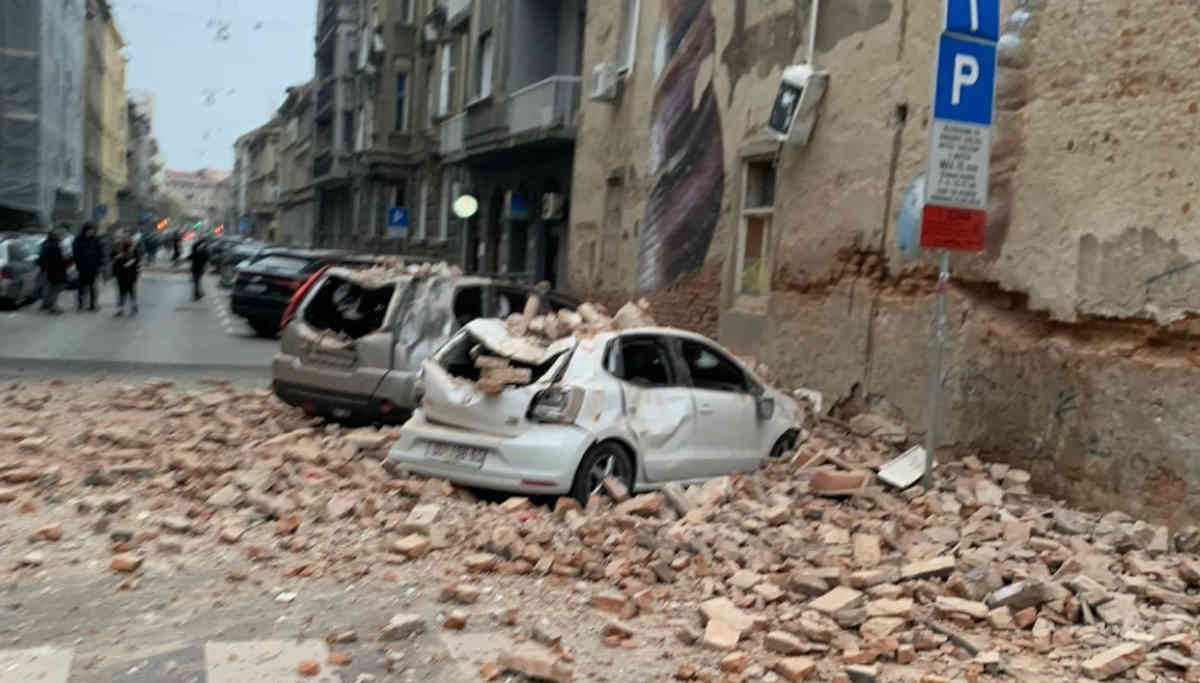 Earthquake shakes Croatia. Cathedral damaged. Roads littered with debris:
A strong earthquake has tremored the Croatia region on Sunday and caused great panic among the people. It caused huge damage to buildings, and hospitals were evacuated. The iconic Cathedral also damaged, and all these happened in the midst of partial coronavirus lockdown. A 15-year-old was reported to be dead initially, but later doctors confirmed he is in critical condition. There are several other injured. The European Seismological agency reported that on the Richter scale, it struck 5.3 and affected a wide area of Zagreb. This happened around 6.23 A.M on Sunday. The epicenter was 7 kilometers north of Zagreb at a depth of 10 kilometers.
The earthquake was reported in this region after 140 years, according to Prime Minister Andrej Plenkovic. Many buildings were cracked, and damaged concrete slabs fell on cars and chimneys. The streets were littered with debris.
Maternity hospitals had a traumatic vision where the mothers dressed in nightgowns were seen hugging their newborn babies in the parking lot. Though relief measures were being taken then and there, certain conditions were inevitable to skip a see. Army personnel was on their heels, and the women, babies, and incubators were moved to a new location. The cathedral was damaged, with one of its two spires collapsing.
To highlight, in 1880, the cathedral was rebuilt after getting toppled by an earthquake then. At least two more tremors after this mishap were reported. Power was cut, and fires were reported. Residents were damaged and were photographed with broken shelves, damaged materialistic things. The region one side fights with corona, and on the other side, a new challenge in the form of the earthquake came.