Elon Musk Buys Twitter For $44 Billion, Some Users Are Leaving Twitter
Sophia Loren (Author)
Published Date :

Apr 26, 2022 10:14 IST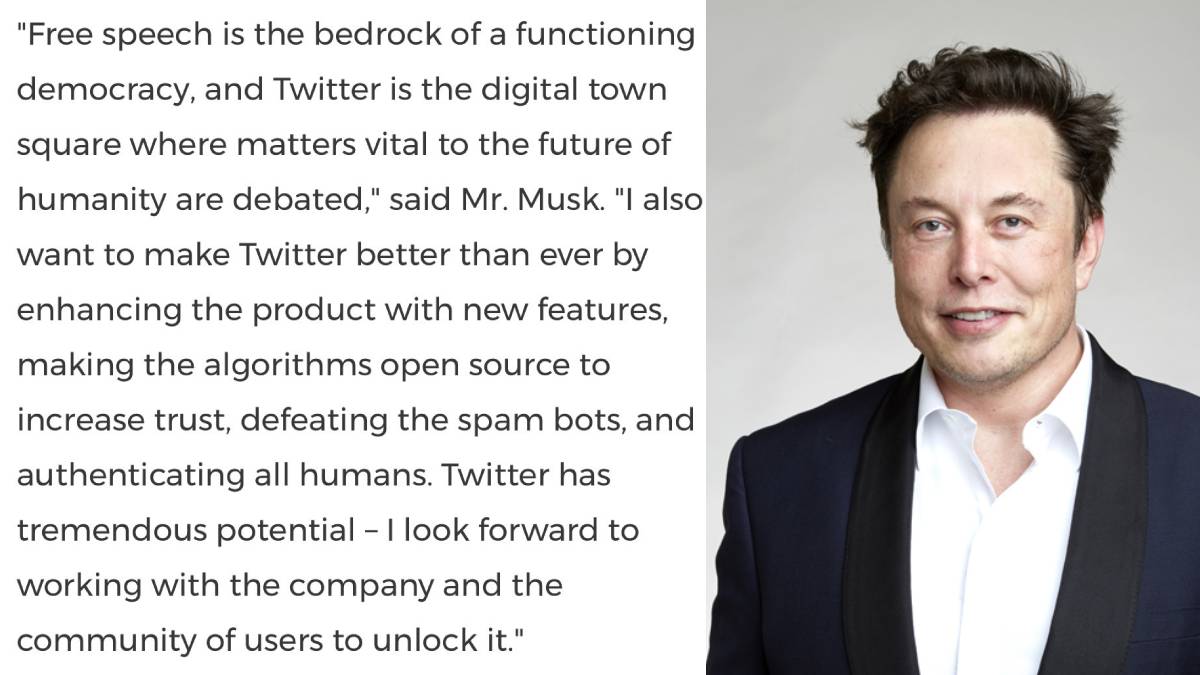 Elon Musk takes over Twitter Elon Musk has acquired Twitter for $ 44 billion. Its Indian value is 3 lakh 30 thousand crore rupees. The deal was made in consultation with Twitter board member Elon Musk. Elon Musk has bought the entire stake in Twitter for $ 54.20 per share. This makes Twitter a private company.
Twitter, which was once a public company, has now been transformed back into a private company by Elon Musk's acquisition of the entire stake. Elon Musk has been the subject of a long-running complaint against Twitter. The conflict escalated after its founder, Jack, left. The Twitter company lacks transparency.
There is no freedom of expression. Musk complains that Twitter only gives freedom of expression to a few. As an alternative, it was initially thought that he would develop another processor. But Musk decided that Twitter could bring the company under control. In return, Musk bought a 9.2 per cent stake in Twitter.
He is also expected to join Twitter as one of the board members. But Elon Musk decided to take over the company as a whole without joining as one of the board members. Accordingly, he has decided to buy a share of Twitter.
He has decided to buy a total of 100 shares. The total value of the Twitter company is nearly 37 billion. Musk has offered to buy it for a total of $ 44 billion. But this was not what the board of directors of Twitter initially wanted. To prevent Elon Musk from buying Twitter, the company only increased its share price and tried to sell the shares to other shareholders at a lower price.
This is called the Poison Bill method. It was at this point that Elon Musk said he was willing to pay a total of $ 44 billion in cash. $ 21 billion own money for this. Morgan Stanley bought the $ 12 billion equity loan for the remaining amount from Tesla and Twitter shares.
Members of the Twitter board came forward to speak to him again as he prepared to pay 44 billion in cash. Elon Musk had a lengthy consultation with Twitter board members on this situation yesterday. Elon Musk took over Twitter at the end of this consultation. Elon Musk acquires Twitter for $ 44 billion. Following this, some users are leaving twitter which makes the hashtag Leavingtwiiter trending.