ESPN Reporter Edward Aschoff Died Due to a Rare HLH Pneumonia
Sivaranjani Soundararaj (Author)
Published Date :

Dec 28, 2019 19:33 IST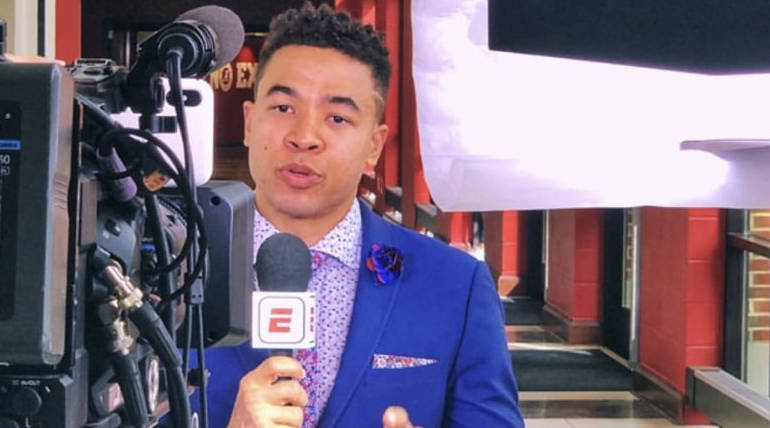 Young ESPN reporter gives life very soon for a rare kind of HLH Pneumonia: A 34-year-old young ESPN reporter Edward Aschoff lost his life very soon immediately after the diagnosis of Pneumonia. Bacterial, Viral, or Fungal Infection causes Pneumonia i.e., inflammation in the lungs, which varies from mild to severe depending on the type of germs.
According to Edward Aschoff's twitter page activities, the young man seems healthy and got sick in rare cases before his unknown passing away. The man covers college football for the ESPN channel as a reporter.
Katy Berteau, the wife of Edward Aschoff, declares the cause of her husband's death to be a rare case other than Pneumonia. Katy tweeted it, stating, "Edward was admitted to the hospital a week after our first visit to the Emergency Room (ER), where he was diagnosed with multifocal pneumonia. After failed antibiotic treatment, with worsening of symptoms, we took him back to the ER?".
Berteau also added that after many tests, including lung and bone marrow biopsies, treatment was started for the diagnosed HLH, and within three days of the ICU treatment, he passed.
Hemophagocytic lymphohistiocytosis alias HLH is a contagious unregulated over-activation of the immune system that attacks itself and other healthy tissues. Edward was diagnosed with HLH rare disease before he detected with Pneumonia attack.
The sudden death of the young reporter generates fear in all the Pneumonia victims, plus all the healthy peoples too.
Dr. Steve Phillopson, a director of hospital medicine at Aspirus, claims that in his 25 years of medical practice, only a handful of Pneumonia deaths occurred to date. He also stated Edward's condition comes all together with a viral infection, bacterial illness followed by an immune system attack, which led to the demise of the reporter.
Phillipson advises people to get a flu vaccination as a prevention step for the Pneumonia illness as this is the primary cause of deaths in the country.
Dr.Chernoby says that only 0.001% of people die from Pneumonia, which is less than 1 in 100,000 lives between the ages of 15 and 44, according to the reports of the American Lung Association.
Therapists also add that kids or elders with the weak immune system are prone to Pneumonia attacks quickly; Dr. Chernoby says most Pneumonia affected people get cured without ER. However, proper medication is required for the symptoms of breathing problems.