Father of Greta Thunberg is Worried about Her Fight Against Climate Change
Vignesh Subbaian (Author)
Published Date :

Dec 30, 2019 15:55 IST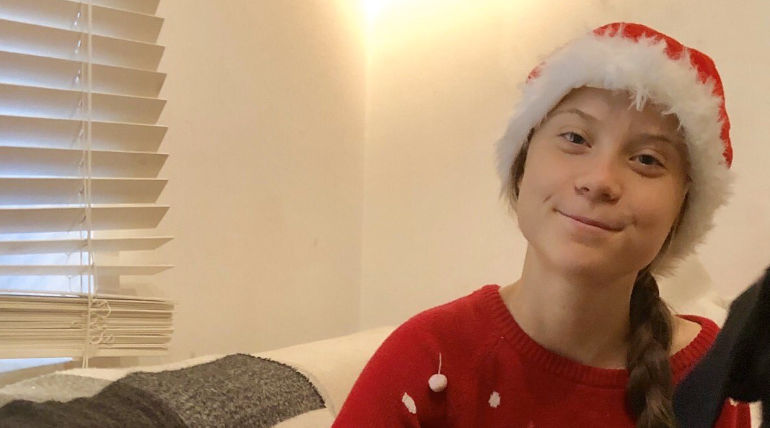 I did not do it for the climate, but for my child, says the father of Greta Thunberg: Svante Thunberg spoke about his 16-year-old daughter Greta Thunberg to BBC Radio 4 Today program. He said that his daughter, who was suffering from depression, is now happy with her climate activism. And he confirms that he is supporting her not for the climate but only for his child's happiness.
Greta Thunberg is a teenage prodigy that the world needs now for climate activism. She was even nominated for this year's Nobel Peace Prize. She was also the youngest Time Person of the year. It all started when she staged a protest for action on climate change in front of the Swedish parliament. Millions of people were inspired by her to spearhead a global movement to demand the world leaders to act upon climate change. That led to many coordinated school strikes across the globe.
Recently she was chosen as the guest editor to the BBC Today Program for this festive period. It featured a discussion between Greta and Sir David Attenborough, a veteran naturalist. He was all praise for her for raising awareness of the climate crisis. He also said that she had achieved things that many of us will not make even after relentless work for twenty years. He also said that she is the reason that climate becomes the discussion topic in the recent election campaign in Britain.
Another speaker of the program was Greta's father, Svante Thunberg. He said many things about his daughter in the program including
It was a bad idea for Greta to stage the school strike which brought her to the public eye
She was in depression for three to four years before the strike
She was not speaking to anyone or attending classes, and it is him and Greta' mother who helped her out of the depression
She then started to skip Friday classes to protest climate change during 2018
He was not supportive of his daughter to skip classes for climate strike
He is happier for her daughter becoming a famous climate activist, but worries about the hate are facing due to it
He accompanied her on tour to the US and the visit to the recently concluded UN Climate conference in Madrid
He does all this not for the climate but to help his daughter be happy
She laughs a lot, dances around, and having a lot of fun and is in the right place now.