Eid Mubarak 2019: What to Give According to Fitra on Ramzan?
Vignesh Subbaian (Author)
Published Date :

Jun 05, 2019 11:32 IST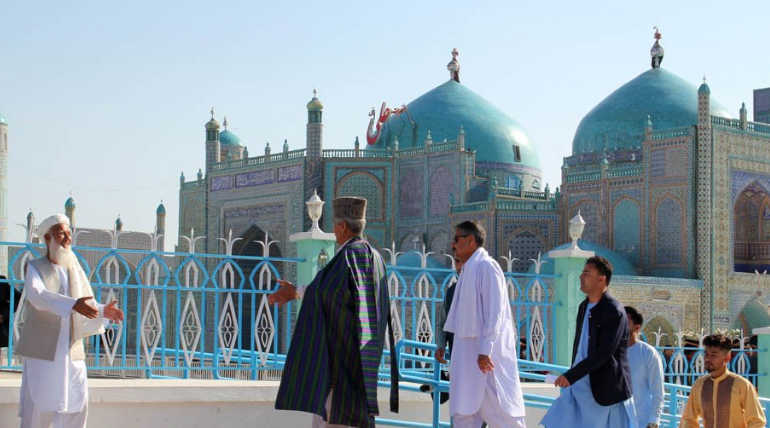 Eid Mubarak 2019: The Eid-ul-Fitr Festival is celebrated on the last day by Muslims celebrating Raza (fasting) in the holy Ramadan month. The first day of Shawwal (Moon Sighting) is the first day of the month for Muslims, to stay fast. It is celebrated as the end of the month of Ramzan, which is fast for months from morning to evening. So Eid Shawwal is the first day of the month. Eid ul-Fitr is declared by the religious leaders of the month, after the Hijri month of Islam calendar is based on local excavations.
A special salat (prayers) accompanied by the divisions of Eid and Rakah. These prayers are held in an open space and a huge hall. They should be grouped (Jamaat). In addition, there are six takbirs - A proclamation of the greatness of God (more pronounced as Allah's Akbar) than the regular prayers. Sunnis are the three takbirs in the Hanifi system before the first Rakah and the other three are in Rakah. Other Sunni techniques typically consist of 12 tuckers, first seven and another five before the second rakah. The Eid-ul-Fitr Salat is one of the three methods of Fird (mandatory), Mustafab (strongly suggestive) and Manwab (to be done).
The Muslims strongly believe that Allaah has prescribed for them the Qur'an for fasting to Ramadan till the last day and that the Eid prayers should be done. Eid ul-Fitr was started by the Prophet Muhammad. Eid ul-Fitr is celebrated on the first day of the month of Shawwal when the Muslims end up with Ramadan's month with holy fasting. According to some traditions, the festival was started after Muhammad's migration from Mecca to Madeena. According to Anas, after arriving in Madinah Mehmood realized that people were celebrating two special days to relax and celebrate. Asked to find out about these festivals, he replied in a fun and relaxed way. The prophet responded by saying that the Lord had decided that Eid-ul-Fitr, Eid-ul-Alla, decided two days better than that.
Eid ul-Fitr is celebrated for one and three days. Eid Mubarak, Eid Saad, usually greeted on the festival, but greet each other. Eid-ul-Fitr greetings in their native languages ​​in different countries. The Islam tradition encourages Muslims to forget the controversy and disputes between them, forgetting the day and night of the day, and make Eid-ul-Fitr an opportunity to forgive each other. The Qur'an says that every Muslim should donate a few earnings during the Ramzan festival. The Muslims in the upper families are now giving donations to poor people and other poor people on their level.