Yemen Rebel Houthi Missile Attack in Saudi Arabia Abha Airport
Vignesh Subbaian (Author)
Published Date :

Jun 12, 2019 17:12 IST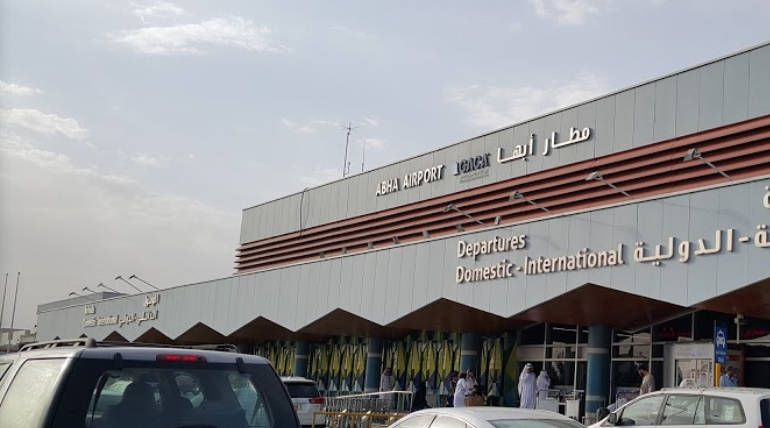 Houthi Missile Attack in Saudi Arabia
Riyadh: AFP Yemen's rebels attacked an airport in the southwest of Saudi Arabia on Wednesday, in which 26 civilians were injured. The Saudi Press Agency, citing the official spokesman's statement, said that eight people were injured in the attack on Abha Airport, who have been admitted to the hospital, while 18 people have received minor injuries.
Turkish al-Maliki, spokesman for Saudi Arabia-led coalition forces said that 18 people injured in minor injuries were discharged from hospital after primary treatment. At the same time, the Hutti rebels said they had fired a missile at an airport in Saudi Arabia.
Earlier, Saudi Arabia intercepted two ballistic missiles left by Yemen and destroyed it in the air. Saudi Arabia also released a video of it. It is said that one of these Missile Mecca was left to the other Jeddah. Both of these missiles were tainted by the Hoishi rebels, which are allegedly supported by Iran.
It is worth mentioning that last week Saudi Arabia had accused the Hoishi rebels that they had left an explosive-laden drone on two pumping stations. Houthi had also taken responsibility for the attack saying that he attacked this attack by targeting Saudi Arabia's army. Its Alwa, the headquarters of the UAE-based army, the Embassy of Saudi Arabia in Yemen and the other Facilitation Centers were attacked by the Hushy rebels.
After this incident, flights to and from Abha Airport were cancelled. However, it is not yet known that what kind of missile was used in this attack. Yemen's Iran-backed Hutti insurgents had attacked an airport in Saudi Arabia and a hideout of the army with bombed drones in the past. However, no loss of any kind of damage was reported. This attack took place at Safran, Saudi Arabia's city when Iran announced the increase in the capacity of uranium enrichment.
About the drone attack, al-Masirah satellite news channel in Houthi had told that they attacked an airport at Najran by attacking the Kassaf 2 drone and attacked 'Ordinance Reserve'. Najran is 840 kilometres from Riyadh. It is near the border of Saudi Arabia-Yemen. Hutti rebels make this city a target.