International Economic Forum 2019 Final day at Saint Petersburg
Nisha Gowri (Author)
Published Date :

Jun 09, 2019 09:07 IST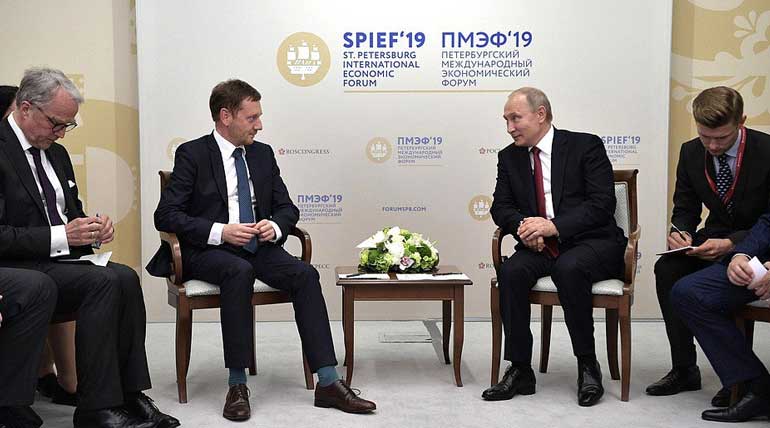 Today is the final day of Russia's annual Saint Petersburg International Economic Forum. It is an annual International foreign that discusses key economic issues that face Russia, the emerging markets and the world at large stage. The first Saint Petersburg international economic forum was held in 1997. The International Economic Forum 2019 has brought leaders, politicians from participating countries and experts in various fields from around the world.
It also includes the leaders of many international organizations. The aim of this Saint Petersburg International Economic forum 2019 is to build a Sustainable Development Agenda. After the Russian annexation of Crimea in 2014 and the pro- Russian uprising in Ukraine, the country has been hit by five years of international sanctions on its economy. It is also not immune to the effects of US-China trade war which is putting brakes on global growth. This really can set some significant impact in the country.
The Western sanction over Russia is now followed by Russia's pivot to the East with gradual dependence on China. The arrival of the Chinese President to the forum will create a new era of friendship between Russia and China. It is a sign of significance for the going to bloom bilateral issues. Both countries show strong political mutual trusts such as politically seem consistently aligned and often vote in unison as permanent members of the UN Security Council they also support each other issues concerning each others' interest and major concerns.