Iran Asks Proof on the Statement of Justin Trudeau on Ukrainian Plane Crash
Lakshmi Lund (Author)
Published Date :

Jan 10, 2020 14:10 IST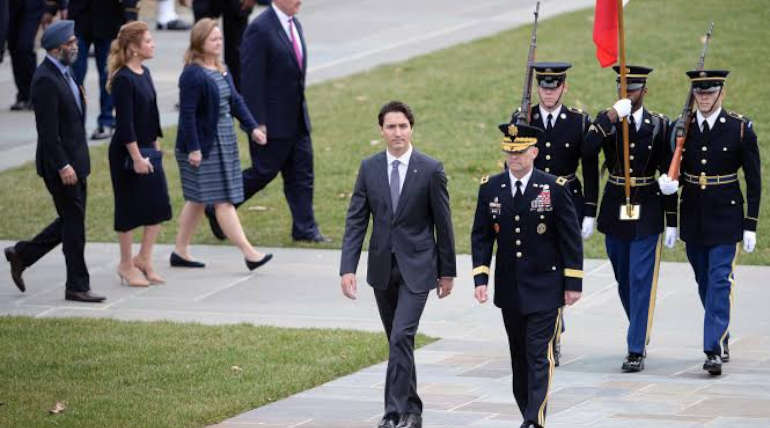 Prime Minister of Canada confirms having information that Iran shotted a Ukraine Plane: Justin Trudeau, the Prime Minister of Canada, has gone on record and confirmed that his government has authentic information courtesy multiple sources that it was a surface-to-air missile belonging to Iran responsible for shooting at and subsequently bringing down a Ukrainian plane.
A news media organization confirmed the report stating that the Prime Minister had made the statement while addressing a news conference that was held in Ottawa. At the news conference that was recently held, Justin Trudeau in his statement added that Canada has enough reports to support its claim.
He went on to add that reports from intelligence plus reports from allies of the nations and reports from multiple sources besides the country's own intelligence reports make officials in Canada want to believe that the Ukraine Jet was indeed shot at by Iran.
Following the crash, Iran was quick to react. The country has sent a request to the respective Boeing company to be kind enough to send its representatives to join the team on the ground to investigate the crash. It is reported that the Ukrainian jet crashed near Tehran. The same was confirmed by officials from the Foreign Ministry in Iran in a formal statement. According to records, the Ukraine International Airlines (UIA) Boeing 737-800 was scheduled to fly to Kyiv.
Airport officials have also confirmed that the flight had a total of 176 people, including nine crew members on board at the time of take-off. However, minutes after the flight took off from the runway, it crashed. All the passengers and crew members died in the impact of the crash.
The black box plays a critical role in determining the actual reason for any plan crash. In the case of the recent UIA Boeing 737-800 crash, initially, Tehran had indicated that the black boxes would be stored in Iran. The Canadian Prime Minister also stated that Iran did not have any objection in allowing officials from Canada into its country to lend a helping hand to families of those who lost their lives in the crash.
Meanwhile, the Iranian government, in an official statement, has stated that the country is open to officials and representatives from nations whose citizens have lost their lives in the crash to join the team of investigators and assist in probing the tragic incident. The statement was officially released in a government channel.