Iran Fires Dozens of Ballistic Missiles into Iraq To Revenge U. S. Forces
Vignesh Subbaian (Author)
Published Date :

Jan 08, 2020 10:44 IST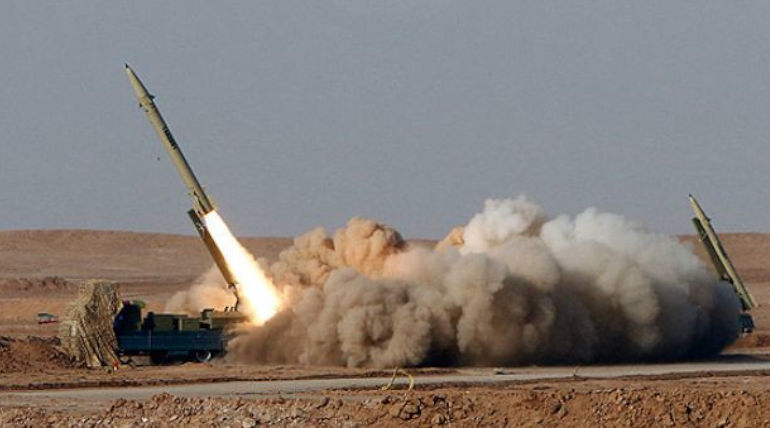 Iran fires 15 missiles on US bases in Iraq to revenge Soleimani killing: Fifteen ballistic missiles were fired by Iran on Wednesday, January 8, morning attacking the US coalition forces in Iraq. Pentagon officials confirm that Iraq has more than 2000 such ballistic missiles. A resolution was passed on January 5 by Iraqi lawmakers to expel the US forces from their country. President Trump, who ordered the killing of Iranian Major Soleimani, says, "All is well."
On January 3, Pentagon confirmed that Iranian Major General Qasem Soleimani was killed on the orders of President Trump. The killing was carried out by the US drone strike on the convoy in which Soleimani was traveling near Baghdad airport in Iraq. Soleimani was the General of the IRGC or the Islamic Revolutionary Guard Corps.
Trump said the US had killed a monster who is responsible for many killings in the past and planning more for the future.
On January 6, more than one million people attended the funeral procession of Soleimani in the Iranian capital Tehran, and even 56 people died due to the stampede there.
Out of the 15 Iranian ballistic missiles, ten hit the Al-Assad US Air Base, four failed to hit the targets, and one had hit the Erbil's military base. US military official in Baghdad confirms that there are no casualties.
Stephanie Grisham, the White House Press secretary, said after the Iranian attacks that they were aware of the report on the attack by the Iranian missiles on the US facilities in Iraq. She also confirmed that the president is closely monitoring the situation along with his national team.
President Trump tweeted yesterday, January 7, that all is well, and the assessment on the casualties is taking place now in the two US bases, which were attacked by the Iranians. He also had said, so far, so good and the US have the most powerful military anywhere in the world.
Political observers believe that with the president polls round the corner, Trump is playing the Iran card. Eight years ago, he had warned Barack Obama not to play the Iran card for poll gains, but now he is doing it for winning the 2020 presidential elections is their contention.