ISRO gears up for Chandrayaan 2 Launch on July 15
Vignesh Subbaian (Author)
Published Date :

Jun 12, 2019 15:57 IST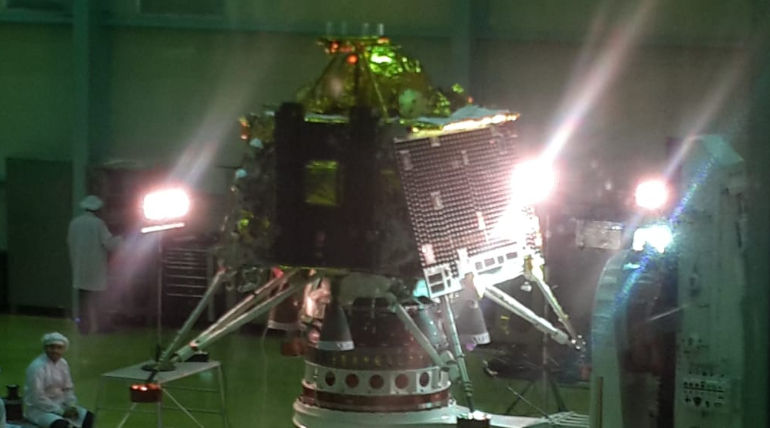 India's ambitious and long-awaited space mission to the moon, Rover launch is going to come close as the launch date of the Chandrayaan-2, be it growing enthusiasm of the country. ISRO (Indian Space Research Organization) has been shown on Wednesday by the next month's mission modules launched between July 9-16. The advent of the first photos of the mission to the moon for the second time in 10 years has added to its advent.
Chandrayaan-2 Mission is one of the three modules, Orbiter, Lander and Rover, which are launched. Michael GSLV will be taking in the MK Lll space. The special thing is that this launch bike has been made in India only. Vikram and Rover to Chandrayaan-2 lander have been named Pragyan. Rover Pragyan will be placed as a vendor of Lander Vikram and on the surface of the moon, it will be deployed on Vikram's land.
According to ISRO, it will circle the moon during the orbiter mission and then land near the south pole of the moon. Upon reaching the surface of the moon, the 6-wheeled Pragyan surface will be left where this experiment will be left. All of this will be the Scientist control of ISRO sitting on the earth. Apart from taking forward the Lunar mission of India, Chandrayaan will also assist two international agencies. This American Space Agency will also take a Nasa Experiment.
Chandrayaan-2, the second mission in 10 years, will be launched from Satish Dhawan Space Center in Sriharikota, Andhra Pradesh. This is a matter of pride for India that for the second time in 10 years we are sending a mission to the moon. Chandrayaan-1 was sent in 2009. However, the rover was not included in it. There were only one orbiter and importer in Chandrayaan-1 that reached the moon's South Pole.