Jetstar proactive measure to deal with a pilot strike - January flight cancellation might occur
Anusha Sathish (Author)
Published Date :

Dec 10, 2019 16:19 IST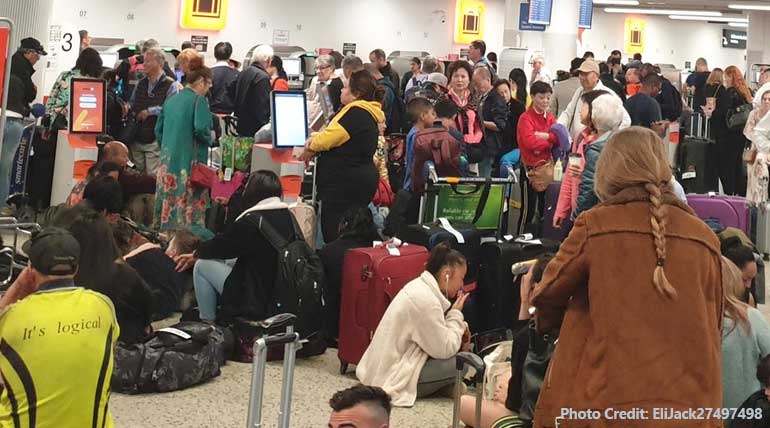 Jetstar's proactive measure to deal with a pilot strike - January flight cancellation might occur: It is known that the pilot strikes are happening, and Jetstar is taking proactive measures to curb the same. In the wake of the strike getting continued, Jetstar is preparing to make major schedule change through January to mitigate the effect of strikes badly.
Australian Federation of Air Pilot Members who make up around 80% of Jetstar's mainline pilots plans to walk-off for four hours on Saturday and Sunday underlining stalled wage negotiations.
According to sources, since the consensus has not been arrived at, the strike may prolong to January, and Jetstar management was planning changes in the flight schedule and temporarily canceled some schedules to counter the issues.
By the end of Wednesday, the management is expecting a decision following which it would apprise the customer with the schedule changes.
A spokeswoman from Jetstar highlighted, "There is a lot of detailed work to be done to balance the schedule change and it should less-impact the customers. The work will be completed by tomorrow, and we would be ready with the right schedule and contact the customers directly."
Since its inception almost 15 years, this is the first time Jetstar is taking such industrial action, and it resonates as industrial tension across the Qantas group. Jetstar is Qantas owned budgeted flight carrier.
A new agreement proposed to the Qantas domestic pilots was voted down, and the long haul pilots are locked in negotiations. Pilots who operate domestic routes will go on stoppage between 5 A.M to 9 A.M on Saturday or 9.30 A.M to 1.30 P.M on Sunday on December 14 and 15.
The pilots also committed "No Stoppage" between December 20 to January 3 and might resume strikes if needed after January 3, according to sources. AFAP Executive Director Simon Lutton Voiced out that "We remain ready and negotiate with the Jetstar pilots and come up with mutually agreed terms so that further strike might not be inducted after January."
Jetstar favored customer saying that any delay or cancellation in flights are taken care either by arranging a flight within three hours or refund will be offered. Customers flying between December 14 and 20 are entitled to move their flights forward or demand a refund.
An IT-outage is reported on Tuesday, which affected the check-in counters at multiple airports, which may give rise to flight delays.