Johnny Depp Wins Defamation Trial Against Amber Heard Fans Celebrate
Sophia Loren (Author)
Published Date :

Jun 02, 2022 12:01 IST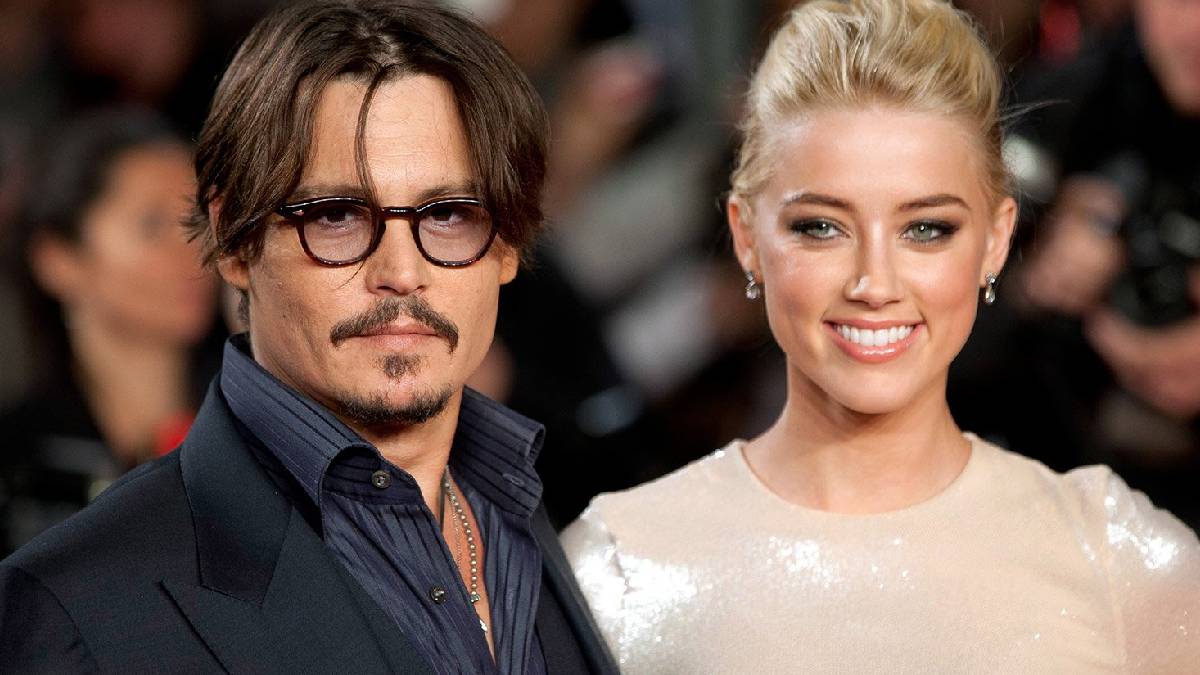 Johnny Depp has won the defamation case against Amber Heard. Pirates of the Caribbean lead Johnny Depp in the role of Captain Jack Sparrow, a world-famous hero is, in the worldwide talk today.
Johnny Depp married Lori Ani Allison, a female makeup artist, in 1983. Two years later, in 1985, the couple divorced. Following this, Johnny Depp continued his relationship with other actresses.
Subsequently, in 2015, actor Johnny Depp married actress Amber Heard. Johnny fell in love with Amber, 22 years younger than himself and married her. Their marriage lasted only for two years. Then, in 2017, the Johnny Depp-Amber was divorced.
Meanwhile, Johnny Depp's ex-wife Amber wrote an article in the popular American magazine 'The Washington Post' in 2019. In it, Amber claims that her ex-husband, Depp, sexually abused her and subjected her to domestic violence.
These allegations are the talk of the world. Also, the chances of Johnny Depp slipping after this article was published. Depp was also removed from the Pirates of the Caribbean film series.
Johnny Depp, however, denied the allegations made by Amber about domestic violence and sued his ex-wife Amber for damages. Also, Johnny Depp said he was the target of domestic violence. Johnny Depp has sued Amber for damaging his name and reputation, demanding $50 million in damages.
Meanwhile, Amber has filed a lawsuit seeking $100 million dollars in damages against her ex-husband Johnny Depp for allegedly sexually abusing her and subjecting her to domestic violence. All of these cases have been pending in a Virginia court since 2019.
Meanwhile, the final phase of the trial of this case has been going on for the last two months. Various witnesses were questioned. This final hearing is the talk of the world.
In this case, the verdict was released today. In it, the verdict in favour of Johnny Depp was released. Accordingly, the Court ruled that Amber acted with the intent to spread defamation against Johnny Depp. The Court ruled that Amber had written a false article in a popular magazine in 2018 to tarnish Johnny's name and spread slander.
The Court also said that Amber's sexual allegations against Johnny were false. The Court also ordered Amber to pay her ex-husband Johnny $10 million in damages and a fine of Rs 5 million $15 million for falsely accusing him of spreading slander.
However, the maximum fine imposed by the Court is $ 35,000, and the fine is $ 35,000 instead of Rs 10 million. Amber has been ordered to pay $ 10.35 million to compensate her ex-husband Johnny Depp.
Meanwhile, a verdict in favour of Amber has been issued in 1 of the 3 cases that Amber has followed against Johnny Depp. One of Johnny Depp's lawyers said in an interview with the news agency that "all of Amber's allegations are untrue and an act of deception to convince others."
She continued to defame the lawyer and slander him. A verdict in favour of Amber has been issued in this case. The Court also ordered Amber to pay $ 2 million in damages in the case. However, in Johnny's case, the verdicts have been in his favour in the damages cases.
This is considered a success for Johnny. His fans are excited as the verdicts in favour of Johnny are released. Following this verdict, Johnny Depp's supporters have been posting various comments on social media, which has become trending on social media.