Mai Mai Rebels Killed Four Ebola Health Workers in DRC
Sivaranjani Soundararaj (Author)
Published Date :

Nov 29, 2019 11:54 IST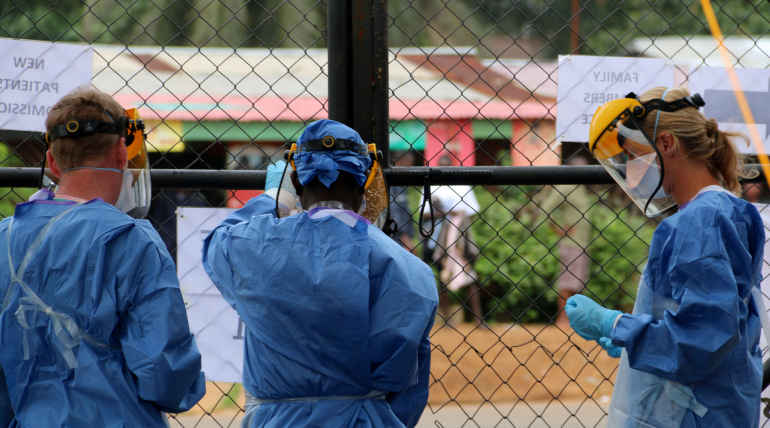 Always an opposition occurs whether the cause is good or bad, likewise, in the case of the world's largest Ebola outbreak in the Congo region.
Mai Mai armed fighters have attacked and stabbed four Ebola workers in Biakato mines of Eastern Congo camped at Union Nations Health clinic on Thursday. Nearly 190 responders were housing in Biakato mines for the Ebola service. The rebels think that the medical camp in Biakato mines is the reason to wipe out the local population, which triggers Mai Mai fighters to attack the Ebola responders repeatedly.
Despite injuries, Congolese forces protecting the Ebola outbreak servers killed one militant, and two were under the custody.
The Ebola workers face the rebels, not for the first time in the world's second-largest outbreak. The militants continued with the attack in the U.S.peacekeeping base in Beni, which left WHO to place 71 evacuating 49 of its workers considering protection.
After the loss of 19 people and townhall destruction in the Beni attack, President Felix Tshisekedi called Congolese and U.N forces for joint operations to defend the locals.
Further injuries in the attack force the World Health Organization (WHO) to withdraw the health agency and Ebola responders from the station in Eastern Congo, says Mike Ryan, Director of WHO emergency program.
More than 2000 people were dead by the Ebola virus since the start of this year. The count has become zero in recent months due to the global emergency health declaration by WHO, which treated the Ebola victims facing several attacks.
Ebola transmission in the provinces of North Kivu and Ituri was paying off after several months of hard work by the workers, and the responders also found the root cause for the breakout, says Ryan.
Locals and Doctors from different nations work in the camp to treat the Ebola patients while some young literates surround attacking them, feels Fiston Kamango, a youth leader in Biakato mines.