Diver Tale: Michael Packard Swallowed By Humpback Whale Comes Alive
Thangaraja Palaniappan (Author)
Published Date :

Jun 17, 2022 15:15 IST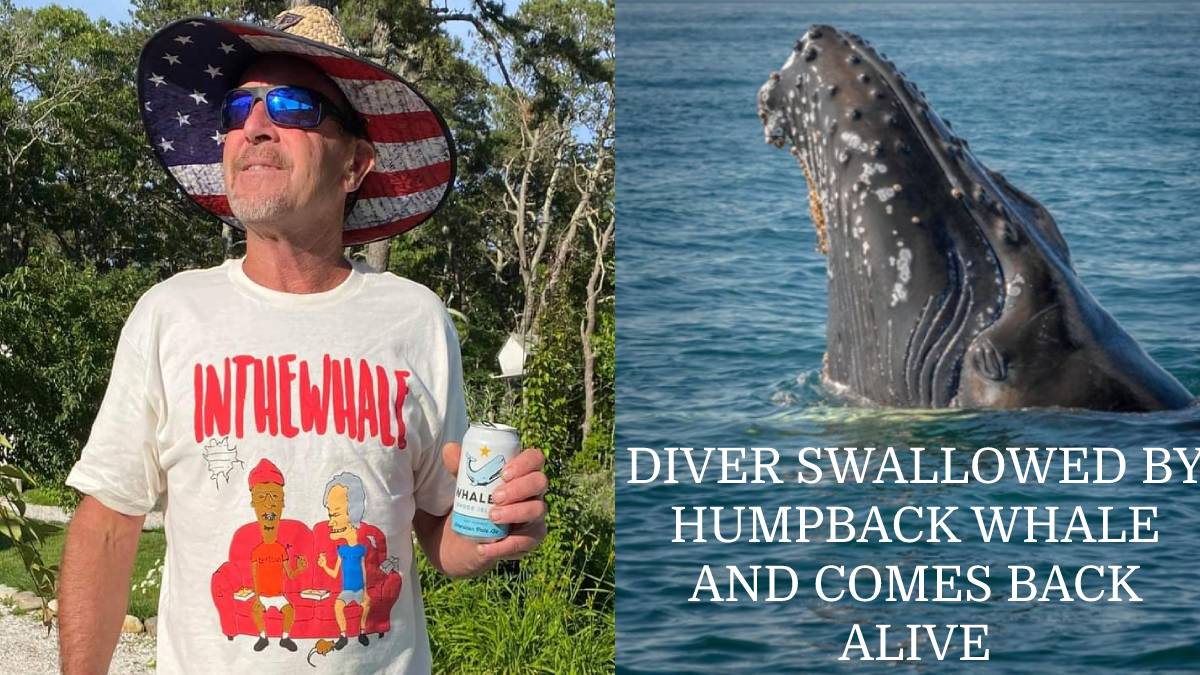 Michael Packard, 56, a diver of Massachusetts, USA, was trapped in the mouth of a giant Humpback whale for 40 seconds before recovering. Michael Packard and his crew collect deep-sea lobster and shrimp underwater. They jump from a ship to the sea and harvest crabs by diving. Lobster divers usually go out as a group.
The crew follows the air bubbles and monitors the movements of the submarine. While Michael Packard was diving, as usual, this tragic incident happened in June last year. In an interview with the American News Agency, Michael Packard said, "on the day of the incident, I had dived into the sea and enjoyed swimming.
I went to the sea, went into the water, and did two dives. I was 45 feet below the water. Then when I did the third dive, I was pulled down. From the inside, I try to get out. But I could not get up. By then, that whale had swallowed me. I felt like I was in the mouth of a giant whale.
I wore my swimsuit and respirator into the whale's mouth. So I was able to breathe. Then the place suddenly turned black. I was able to feel the pressure in my body as well. Oh my God, I'm in a whale's mouth, and he's trying to swallow me. I thought to myself, Hey, this is it. I'm finally going to die. There's no getting out of here. I thought about my kids and my wife.
Fortunately, the mammal went to the sea's surface and began to shake its head. I saw the light, and he started throwing his head side to side, and the next thing I knew, I was outside. Thus I fly above its mouth. I shouted, God. "Thus, he said. After that, Packard was pulled out of the water by his crew and returned to shore. From there, he was taken to the hospital.
This interview is currently going viral on social media. Since it is one of the interesting and thrilling incidents, many are lending ears to the talks. A video of him recalling the incident has surfaced on the internet. It might be an unbelievable story, but it is real.