Mount Everest Cleaned 11,000 kg of Garbage and Four Dead Bodies on World Environment Day
Vijayan Sankar (Author)
Published Date :

Jun 06, 2019 10:53 IST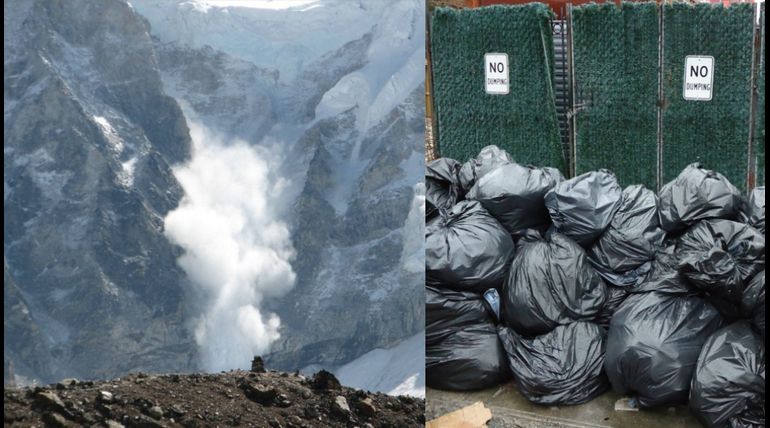 Nepal Government on the world environment day yesterday cleaned the highest peak in the world. Nearly 11,000 kg of waste from the Himalayas was brought to Kathmandu. Most of them were given to the recycling process to make new things out of the trash. The saddening fact is that they also brought four dead bodies from the Himalayas. As of this climbing season, more than 11 are feared dead in the Himalayas. Even on the Indian side of the Himalayas in Nanda Devi, 8 climbers are feared dead due to an avalanche on May 27.
World Environment Day:
Every year the United Nations has announced June 5 as the environment day from 1974. It is to bring in awareness of safeguarding mother earth. Since the earth is the only place for human beings to live, UN is announcing a theme for every world environment day and a country to host it. As yesterday was the environment day with the theme of air pollution, the Nepal Government has taken the right step of cleaning the highest peak in the world.
Why so many deaths in the Himalayas this year?
Unusually, many climbers were permitted to go up to the peak this year by the Nepal government. It caused a traffic jam at the world's highest mountain. Many climbers had to wait for days on the chilling Himalayas to get their chance to go up the peak. It caused many deaths and more garbage on the Himalayas. During its yesterday's expedition of cleaning the Himalayas, the Nepal government also brought four dead bodies of the climbers. Some climbing experts say that apart from overcrowding in the Himalayas this year, another reason is climbers without experience want to climb the Himalayas.
The cleaning up of the highest peak in the world on the environment day is a noble action by the Nepal government. If keeping the highest peak clean is possible, then why not our surroundings be kept clean for a better future with clean earth.