No Longer Insisting On NATO, I Am Not Afraid, Says President Zelensky
Sophia Loren (Author)
Published Date :

Mar 09, 2022 10:24 IST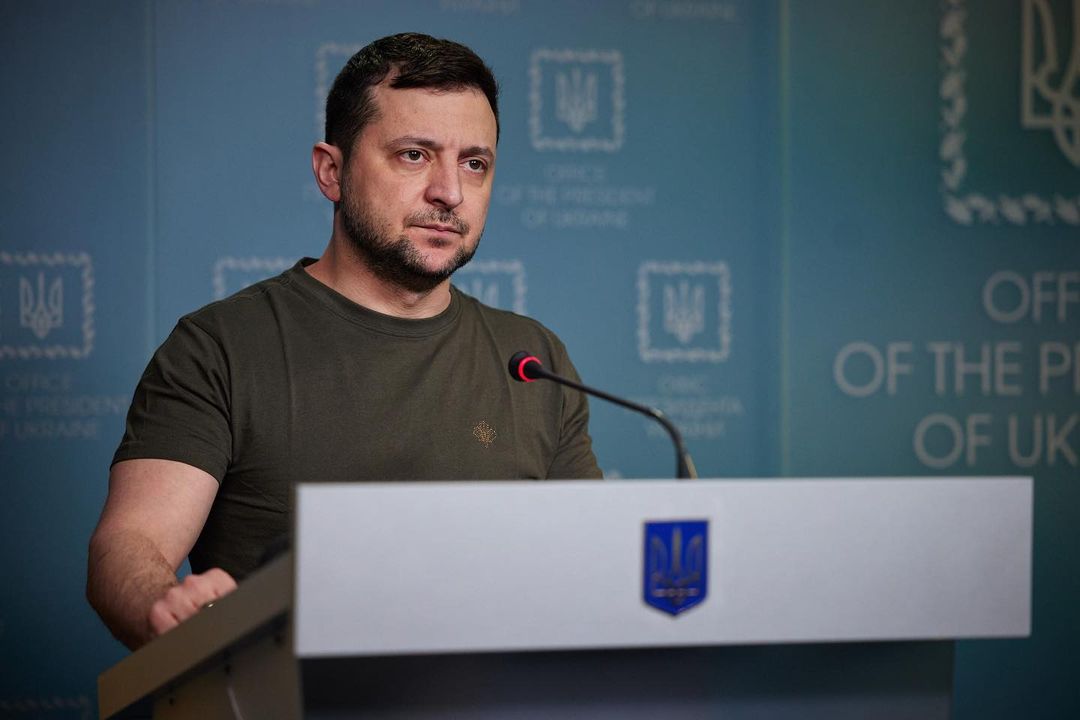 President Zelensky has said that Ukraine will not insist on joining NATO. Ukrainian President Zelensky has announced that he has decided to compromise with Russia and is ready to hold direct talks with President Putin.
Russia's invasion of Ukraine has taken serious note globally. The Ukrainians faced many casualties and injuries. The war against Ukraine by Russia continued on the 15th day, and now the Ukraine president Volodymyr Zelenskyy is ready to have a direct conversation with Russian President Vladimir Putin. Most countries are against Russia, and so many sanctions have been put forward.
Negotiations have been held in three phases to end the war. Russia has stopped attacks on five Ukrainian cities. Russia has suspended attacks on humanitarian grounds to evacuate Indian students and the Ukrainian people. The civilians find it very hard to reach the borders amidst the bombing sounds. The videos of the civilians reaching the border with fear of death has been shared on social media.
The United Nations says the Ukraine-Russia war has displaced more than 1.5 million refugees. In this case, the President of Ukraine, Volodymyr Zelenskyy, posted a video on Instagram yesterday in response to their criticism. In the video, Zelenskyy said Russian forces were approaching the capital, Kyiv, from the north and west. I'm just off Bankova Street in Kyiv.
I am not hiding anywhere. I will not be afraid of anyone. I will do my best to win this war for the nation. " And in the video, Russian troops attack civilians trying to escape from Ukraine in areas where Russia claims to have stopped the war, "Zelenskyy accused Russia.
Meanwhile, in an interview with a private news agency, he said that Ukraine would not insist on joining NATO. Zelenskyy also announced his decision to reach a compromise with Russia. He said NATO forces did not want to include Ukraine and did not want NATO to be the leader of donor countries. He also said he did not want to be the president of a country that kneels and begs for anything.
Ukrainian President Zhelensky has said he is ready to hold direct talks with President Putin. He said that no country other than Russia had declared autonomy in the Donetsk and Luhansk regions and questioned how the people who were part of Ukraine could live as separate states. With the two countries foreign ministers set to meet face-to-face, expectations have been raised as to whether the war will end.