Pakistan Women are being Sold to China as Brides
Arjun Krishnan (Author)
Published Date :

Dec 04, 2019 18:35 IST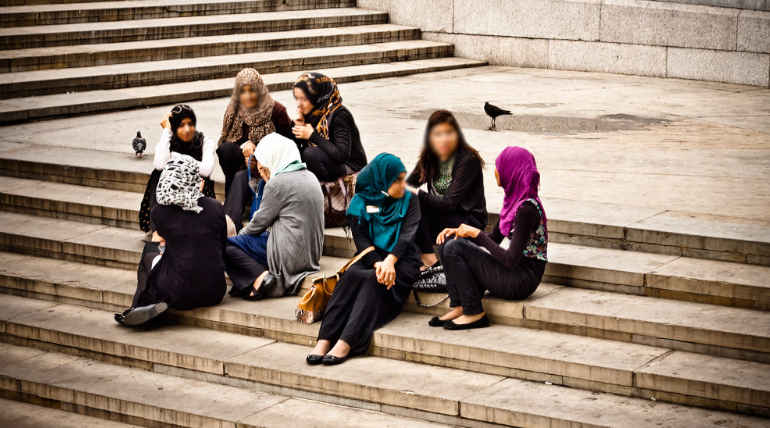 Illegal Women Trafficking by China From Pakistan: The Popular media forum 'Association Press' has released a Shocking report recently stating that "around 629 teenage girls and young women across Pakistan have been sold as brides to China". The list piles up with as many as names, who have been gone missing or remained untraceable as per the data retrieved by the Pakistani Investigators. They said that these incidents had been occurred due to the loopholes of the nation's economic growth and vulnerability.
As per the source, this human network trafficking has been happening since 2018, and due to the pressure from the government, the mission of tracing the culprits was put to halt. The officials fear that the smooth string between China and Pakistan regarding the future development and various other business policies could be broken due to this issue.
This incident finally came to limelight when Failsalabad court dismissed the trafficking charges against 31 Chinese citizens, who were acted as the master-mind for this affair. The police officials interviewed a few women, but they refused to accept the truth due to external threatening or illegal bribes given to them.
Saleem Iqbal, an activist, revealed that "The Pakistan government put extreme pressure on FIA (Federal Investigation Agents) officials regarding this trafficking matter." He, himself rescued few young girls from china, and the higher officers seem to pay less attention towards this issue, he added.
According to reports, the brokers target the innocent teen girls and young women of minority Christian communities from Pakistan and marrying them to the Chinese husbands. In return, they sell their homeland to their parents as bribes. Later, many of the innocent girls have been pushed into prostitution. The unveiled ransom trade happens where the brokers are being paid around $25,000 to $65,000, but the concern families would receive $1,500, an official said to AP.
Many women were forced into fertility treatments, sexual abuse, Illegal organ transplantation without creating any evidence. Earlier in September, the reports were submitted to PM Imran Khan regarding 'Fake Chinese Marriage Proposals' and 52 Chinese nationals, 20 Pakistan agents were suspected as criminals. Of which 21 has been identified as the major cause of this crime.
Due to the retaliation panic, many of them refused to talk about this matter and remained anonymous for a longer period of time. These unexposed incidents happen on a larger scale, and both nations seem to neglect this issue due to various political reasons. The trafficking is slowly and steadily increasing across the country because of the inadequate awareness among people.