Paula Beth James Survived Six Days in Snow
Anusha Sathish (Author)
Published Date :

Jan 17, 2020 15:14 IST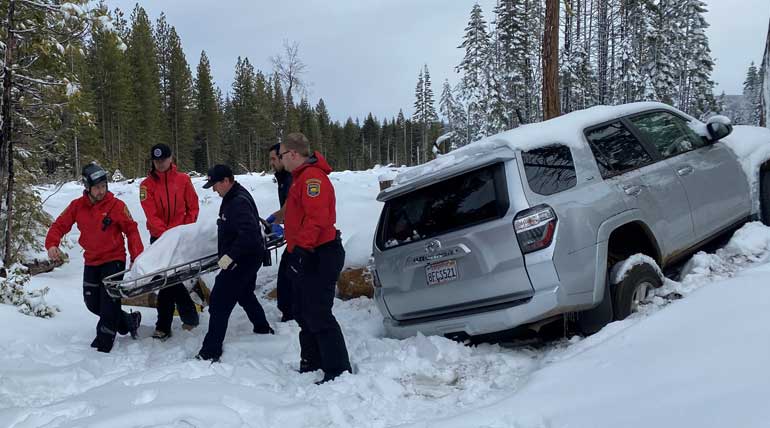 Paula Beth James Survived Six Days in Snow: It was a surprise-episode in a person's life to see an earth-day after getting covered by snow-bound for almost six days. A woman suffering from dementia was missing for six days in North California was found alive in her snow-covered SUV vehicle.
Paula Beth James who is 68 year old was rescued by Butte County Sherrif's office spotted her car from a helicopter. The family of the women voiced out that they feared the worst. "We thought she would have been dead, said Lara Powell, stepdaughter of the 68-year-old woman.
James disappeared on the 9th of January. A search helicopter flying over the remote are of Butte Meadows about 320 kilometres from San Francisco, found an SUV on Wednesday and sprinted to see the condition and found her inside the SUV buried in snow. "We were doomed and awaiting the moment of confirmation. It was a miracle that the researchers found her in the nick of time," said Powell.
Usually, the automakers design the vehicle customized for the region. The SUV designed for traveling on snow rescued her, who was awake and conscious while found. James looked at the rescuers and said, "I am very cold. I hope you got me a blanket."
As per the authorities, James had been admitted to the hospital in stable condition. According to her family, she stayed warm by periodically turning on the car for heat and bundled herself with the floor mat in the car.
She developed frostbite but is doing well now. "I really want to thank Sherrif's team for the exemplary work. We really appreciate their efforts." James is from Oroville 80 kilometres from Butte Meadows. Due to her dementia, she would have gotten disoriented, sources said, and the rescue operations took more than 100 hours.