Pentagon suspends flight training to Saudi students after Pensacola shooting
Vignesh Subbaian (Author)
Published Date :

Dec 11, 2019 12:50 IST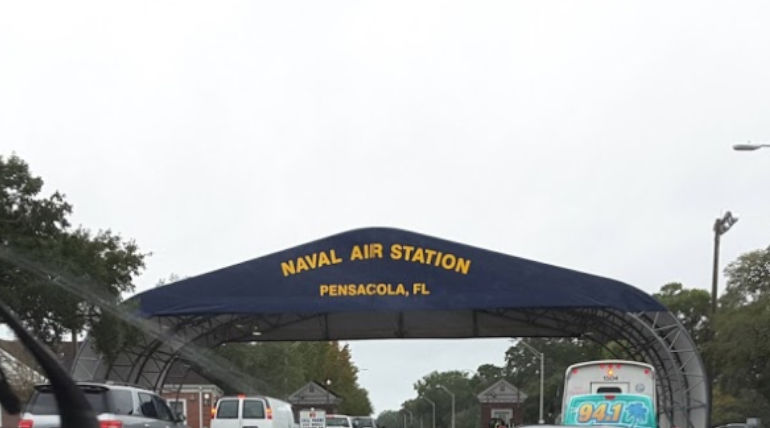 Pentagon suspends flight training to Saudi students after Pensacola shooting: On December 10, Pentagon suspends flight training to 300 Saudi students due to Pensacola shooting on December 6, confirm US officials. The shooting by one of the Saudi flight trainees killed 3 US military members in the Naval Air Station, Pensacola, in Florida. Pentagon has also ordered vetting procedures for 5000 international students undergoing military training on many US military installations.
On December 6, Saudi air force second lieutenant Mohammed Saeed Alshamrani 21 years, while on a flight class, attacked the US Navy base in Pensacola. He shot dead three US military members and injured eight others. He was shot dead by the deputy sheriff.
Rachel Rojas, the FBI special agent, confirmed that the 9 mm Glock handgun was purchased lawfully on July 20 by Alshamrani. He has used the Florida hunting license by the FWC or the Florida Fish and Wildlife Conservation Commission. The gun bought from a licensed Florida firearms dealer with the permit and used it to kill the three US sailors.
Already in May, the FBI has warned the US companies about non-US citizens buying firearms through hunting license loophole. It also said that it could help terrorists and criminal elements to purchase firearms for terrorist attacks. In spite of the warning, the Florida firearms company has sold the gun to Aslshamrani.
Lieutenant Andriana Genualdi, the US navy spokeswoman, said that the safety stand down and operational pause of the Saudi students' training begins from December 9. The grounding includes three different military facilities in Florida, including Naval Air Stations in Pensacola, Whiting Field, and Mayport.
She concluded that the step is taken after the traumatic incidents on December 6. The Royal Saudi Air Force students will be off the flying schedule for a short time.
The US-Saudi military relationship is under scrutiny once again now after the Pensacola shootings. Already the war in Yemen and the killing of Jamal Khashoggi, a Washington Post columnist last year, has put severe strains in the US - Saudi military relationship.