The person survived after being hit by BART train in Oakland
Anusha Sathish (Author)
Published Date :

Jul 25, 2019 11:30 IST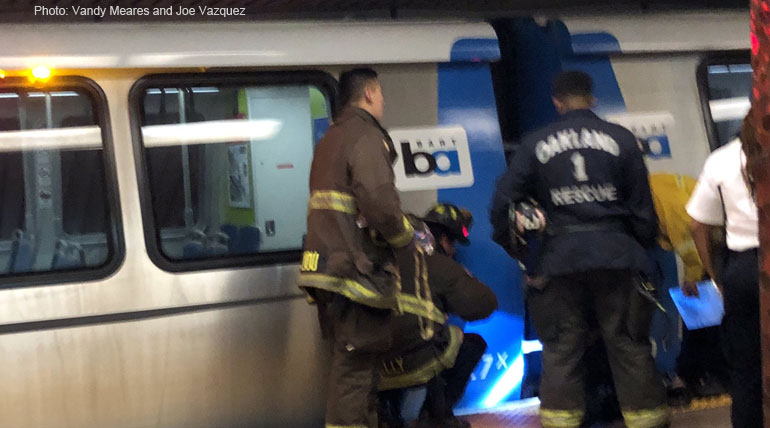 The person found to be female and not knowing much about her whereabouts entered the BART's Merritt station track around 5.28 P.M and got train struck.
BART police officials and firefighters at once responded and rescued the girl. The Bart station closed for more than one hour and the normalcy restored after 6.34 PM.
The Lake Merritt station on account of this event was temporarily closed. Though the victim's condition is not known, it was said that she was communicating to the responders.
According to BART spokesperson, Chris Filippi, the reason behind her showing up on tracks was oblivious.
He also informed that the firefighters arrived promptly in fifteen minutes to the spot and were able to rescue the person by 6.25 P.M.
For medical attention, the victim was taken to the hospital instantly. The station was closed, and trains did not have any access to the station.
During the closure, the trains were turned back by the officials from the station in either direction.
But the authorities also mulled over to direct the trains through an opposite platform which might be the quick solution for the temporary hindrance.
With more than one hour of no service between the system's Richmond-Fremont Warm Spring Station, the travellers were finding the way and left to Oakland station to find alternate options including walking or ride-sharing services.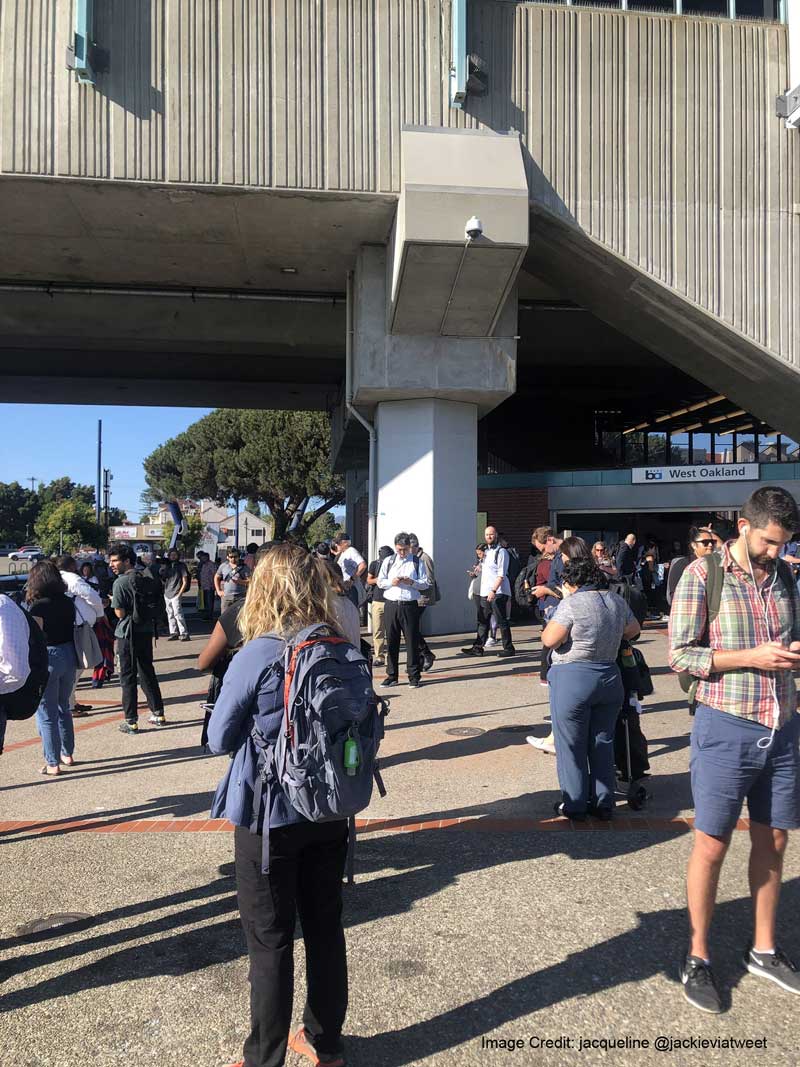 This has caused a significant delay in Dublin/Pleasanton, Warm Springs, Daly City and Richmond directions for almost an hour.
While the station was closed, BART arranged for the affected passengers to ride Alameda-Contra Costa transit district buses.
The transit agency alerted the riders about the delay through social media. The station has reopened later with an announcement that there may be residual delays.
Sources updated that the victim is alive, but so far, the reason for her deed is not known.