Reason found for 350 elephant deaths in Botswana - Cyanobacterial toxins in water
Sivaranjani Soundararaj (Author)
Published Date :

Sep 23, 2020 22:52 IST
Mass mysterious deaths of more than 350 elephants in the African Botswana forests has been finally concluded with a reason by the Botswana Department of Wildlife and National Parks.
Mmadi Reuben, a principal veterinary officer of Botswana Wildlife Department, stated that "The cause of continuous elephant deaths has been detected as Cyanobacterial neurotoxins which are found in water as bacterial species from the reports of recent tests after months of mystery".
More than 350 elephants have mysteriously died in northern Botswana since May and Biologists have described it as a "safety disaster" for a while, but the mystery revealed now as Cyanobacterial toxins present in stagnated water pools around the forests.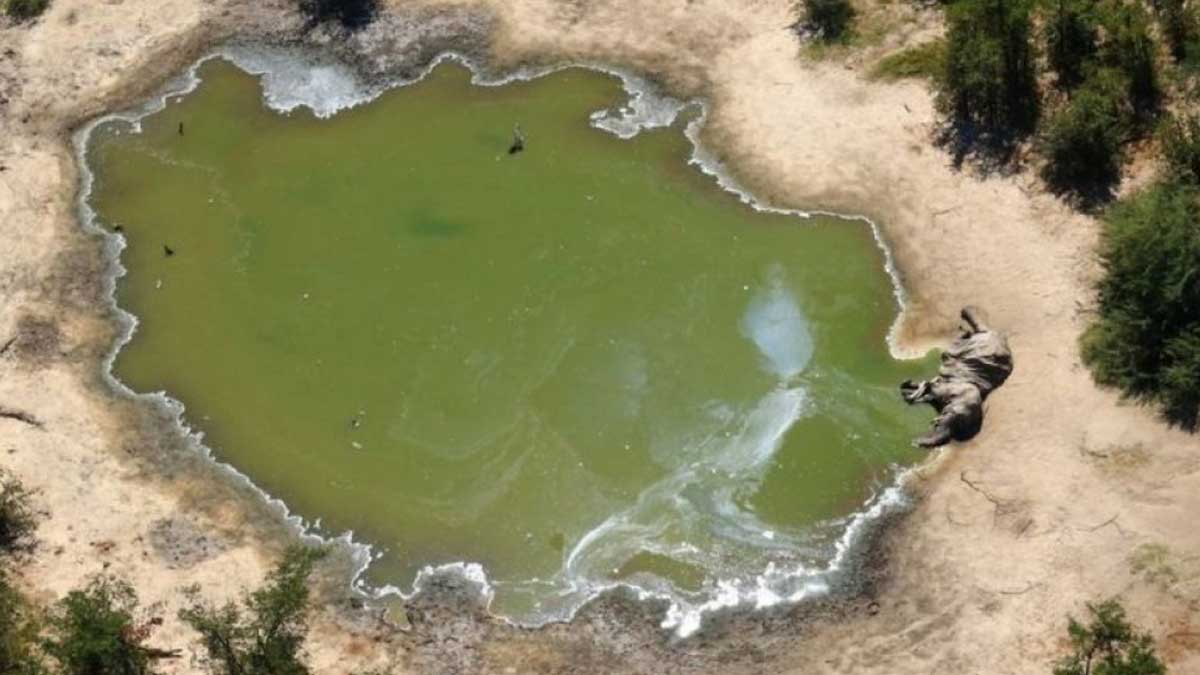 Botswana region on the African continent has the highest elephant population in the world, with more than 1 lakh 30 thousand elephants.
Animal welfare activists have found that a total of 350 elephants have mysteriously died in the jungles of the Okavango Delta since last May.
The shocking fact came into light through aerial videos and revealed the poor health and death of elephants. It is an incomprehensible mystery why they fall around and fall victim to the same place without being able to change their path like that and samples were taken to untie the mystical knot of mass caricasses.
After being tested for several months in laboratories of South Africa, Canada, Zimbabwe and the United States, the findings were revealed as Cyanobacterial toxin present in standing water.
In general, Cyanobacteria are toxic bacteria that usually present in standing water and turn into large blooms known as blue-green algae. Scientists claim this toxic bloom occurs mainly due to the change in the climatic conditions of the park.