Sri Lanka Economic Crisis: Protest has intensified in President Office
Sophia Loren (Author)
Published Date :

Apr 05, 2022 10:34 IST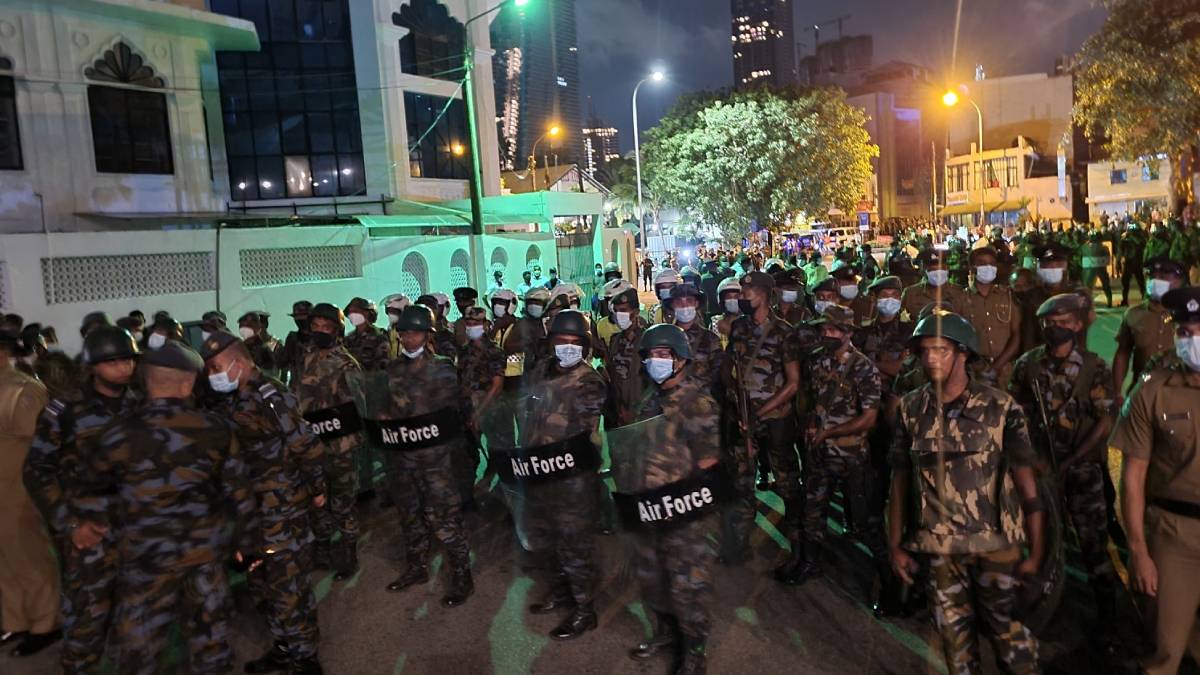 Sri Lanka has experienced the worst economic downturn in its history. The people's struggle has intensified in Sri Lanka. A tense situation prevails in the office of President Gotabaya Rajapaksa as protests have been going on all night.
Sri Lanka's dollar reserves in foreign exchange have almost gone bankrupt. As a result, the Sri Lankan government was unable to import fuel and food grains. The prices of all commodities have risen sharply in Sri Lanka.
The people have been fighting hard for the past two months in protest of the ongoing economic crisis in Sri Lanka. It is noteworthy that cricketers like Sanath Jayasuriya have joined the people's struggle in Sri Lanka.
Opposition parties have been protesting for the first time in the last two months against the Rajapaksa family. But now, these struggles are erupting into a massive struggle. In the previous two weeks, the battle has reached new heights.
People in Sri Lanka staged a protest in front of President Gotabhaya's house last Thursday. A state of emergency was declared there that night. There was also a curfew on Saturday evening. Up to 664 protesters were arrested there under the Prevention of Terrorism Act. The Sri Lankan government did all this thinking that it would prevent the struggle. But the struggle did not stop.
Following this, the entire cabinet of Sri Lanka resigned last night. Everyone except Prime Minister Mahinda Rajapaksa resigned. They also called on the opposition to form a coalition government. The Prime Minister and the Chancellor called on all opposition parties to join and form a government together. An interim cabinet was also formed for this purpose. But this was not accepted by the opposition.
A tense situation prevailed there as the protest took place all night in front of the Chancellor's office. The struggle has taken shape even after the resignation of the ministers. The struggle there became very intense after yesterday afternoon. The protest was held in front of the house of former ministers and the Rajapaksa family.
People mainly hurled stones at the houses of some members of the Rajapaksa family. In total, the people have demanded the resignation, Mahinda Rajapaksa and Gotabaya Rajapaksa. They have been lighting campfires in front of the Chancellor's office and camping all night. The Sri Lankan army fired tear gas at them in several places. Police beat people in several places.