Tension in Sri Lanka Mullaitivu after the cremation of a Buddhist monk in Hindu temple against court orders
Vijayan Sankar (Author)
Published Date :

Sep 25, 2019 10:57 IST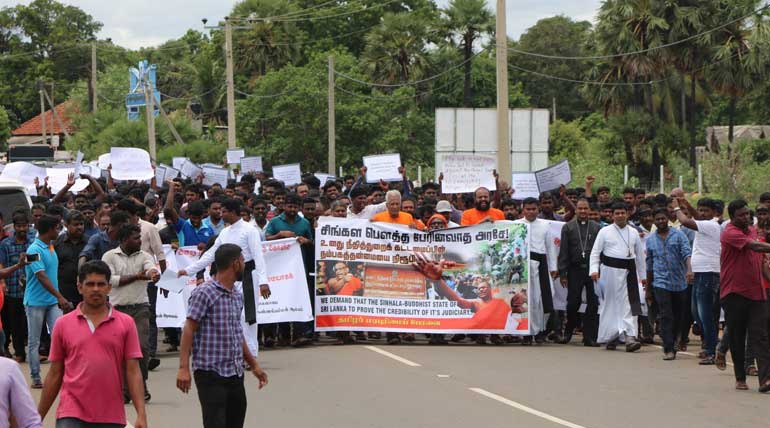 Tension in Sri Lanka's Mullaitivu after the cremation of a Buddhist monk in Hindu temple against court orders
Tension prevails in Mullaitivu after extremist Buddhist monk cremate another monk's dead body in Hindu temple against the court order. Tamil Nadu Alliance MP Shanthi Sriskantharajah leads the protest of Tamils in Mullaitheevu who were beaten by the local police.Tamil voices against the Sinhalese atrocities in Sri Lanka have started again after ten years.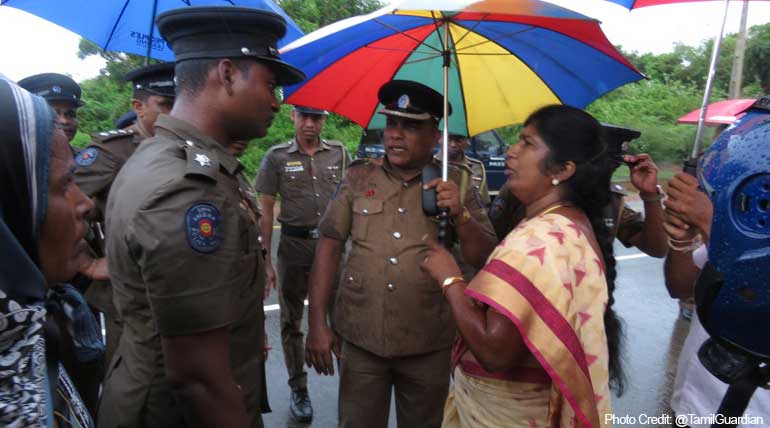 It is due to the funeral of a Buddhist monk Kolampe Methalangathara Thera, led by extremist Buddhist monk Gnanasara of the Sinhala nationalist Bodu Bala Sena organization. He was recently released from prison by the Sri Lankan government after pardoning him from the cases filed against him. He along with other Sinhalese people transported from the South of Sri Lanka, attended the funeral at Mullai Theevu.
Neeraviyadi Pillayar Kovil and the dead monk
The deceased monk for the last ten years has been trying to establish a Buddha Vihara on the Neeraviyadi Hindu temple in Mullaitheevu. He has lately filed a high court appeal which stopped any development work in the temple. Since he was living in the temple, the other Buddhist monks want him to be cremated in the temple's tank or locally known as Theertham. The local Tamils feel that the cremation will spoil the purity of the theertham which is used for the temple purposes.
Lawyers and Tamil people hurt by the Sinhalese police
Even after a Mullaitheevu District court order against the cremation in the temple, the Buddhist monks cremated the said monk on the banks of the temple tank. The police were deployed in large numbers only to hurt the Tamil people rather than stopping the cremation as per the court's orders. A monk assaulted a lawyer Sugash Kanagarathnam, and the police hurt Tamil people.Thousands of Tamil people continue their protest against the monks and police over the Buddhist monk cremation and tension continues in Mullaitheevu.