Sri Lanka Protest: Protestors Enjoying Royalty At Presidential Palace
Thangaraja Palaniappan (Author)
Published Date :

Jul 11, 2022 10:21 IST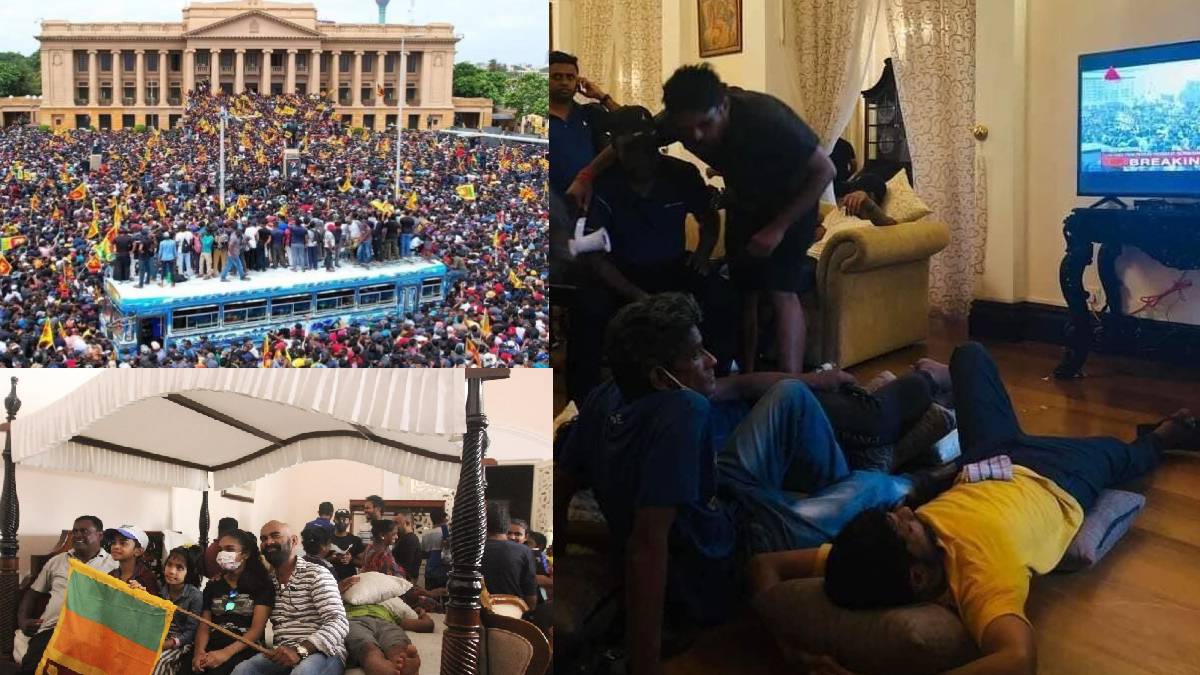 As political turmoil continues in Sri Lanka, a photo has gone viral on the internet. The protesters said that they would continue to protest until the President resigned.
The political turmoil in Sri Lanka that has been going on for the past few months has now gotten out of hand. People's protest is going out of control. Due to the economic crisis, there is already a severe shortage of medicine and food, so people are in a hard situation. Protesters say that the President has already sold the country.
The economic crisis started there last year. Last year, the government ensured that the situation did not worsen. However, this year the situation started to get out of hand. There was also a severe shortage of fuel and electricity.
The people of Sri Lanka came to the streets to protest that the ruling Rajapaksa party was responsible for all this. What started out as a small-scale public protest turned out to be severe violence against the Rajapaksa Family.
In the months of April and May, when the protests got out of hand, Mahinda Rajapaksa, who was then the Prime Minister, resigned due to fear of people's opposition. At that time, people demanded that President Gotabaya Rajapaksa also should resign.
Ranil Wickremesinghe was appointed as the new Prime Minister. However, Gotabaya Rajapaksa denied that he would resign until the end of his term. Also, people demanded the resignation of President Gotabaya Rajapaksa and Prime Minister Ranil Wickremesinghe.
Due to this tense situation, Gotabaya Rajapaksa secretly left the Presidential Palace. It is also said to have escaped abroad by ship. Meanwhile, the protestors outside the presidential palace have turned it almost into a resort in activities like going with children to eat there, taking a bath in the swimming pool, making use of gym equipment and even playing. Even pictures of them fighting and playing on the bed in the presidential palace have surfaced on the internet.
As the country's people have been facing power cuts for several hours, the protestors are complaining that when they entered the President's House, many ACs were running even when no one was there.
Meanwhile, a screenshot of a message sent to President Gotabaya Rajapaksa by a youngster who visited the President's House has gone viral on the internet. The young man asked, "Sir, is there a small pin charger in the house?" There is also an answer for automation. That means an automatic replay from the Gotabaya Rajapaksa saying, "Thank you for contacting us! Please send your full name, phone number and address."
The situation in Sri Lanka has turned out worse. The protestors are holding banners and are voicing out their needs. The entire world is now turned towards them. The public crowd is huge, and the media is making the photos go viral.